Acne Scars? Here's How To Get Rid Of Them.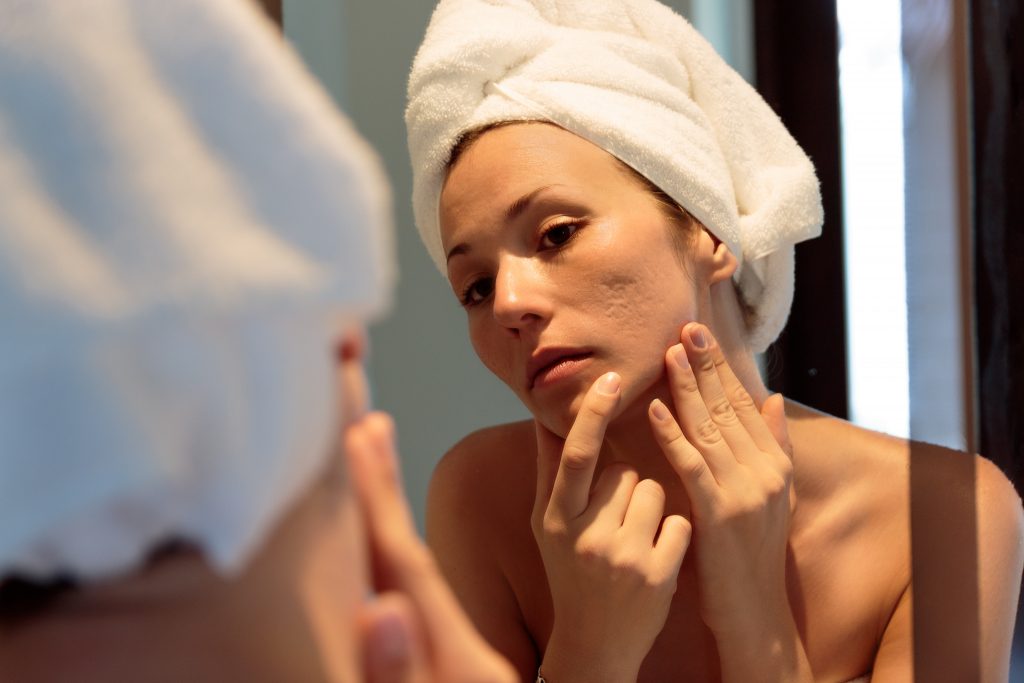 Acne scarring affects one out of five people between the ages of 11 and 30 who suffer from acne. It's incredibly common and can vary in intensity and degree, with some people having mild scarring and discoloration, while others have more severe, deeper pits and marks.
While acne scars are an inherent part of the human experience, there's no denying that they can take a toll on one's confidence and sense of self. If you're struggling with scarring, don't worry. You can try the following recommendations and get in touch with us for acne scar removal in NYC:
Focus on your skincare and protection
It's never enough to emphasize that your skincare is crucial in encouraging healing and recovery for your skin. You need to have a few key elements in your skincare regimen that encourage proper healing and recovery, including a great clarifying cleanser, an exfoliating product that encourages skin regeneration, a moisturizer that improves texture and repairs skin, and a spot treatment, among other must-haves. All these essentials will allow you to care for your skin from the comfort of your own home.
Look into skin resurfacing treatments
We offer a range of excellent skin resurfacing treatments, including the Lumenis ResurFX™ treatment, which has proven to be very effective for acne scarring. The treatment uses a non-abrasive approach to stimulate collagen and elastin production in the skin, speeding up the natural healing process and thus targeting acne scars, stretch marks, and other common issues. It targets the deepest layers of the skin to deliver long-lasting, significant results in as little as three sessions.
Invest in microneedling to boost collagen
We offer Microneedling, RF Microneedling and PRP Microneedling, which can be used to target scarring, among various other benefits. Microneedling is an effective option because it creates micro wounds and tears on the top layer of the skin, which leads to a rapid increase in collagen production. Over time, that leads to improved texture and reduces the appearance of acne scars. The type of microneedling treatment you receive will depend on the kind of scarring you have and other factors that we'll evaluate.
Get routine chemical peels for healthy skin
Our chemical peels are an excellent option for certain types of scars. It's important to remember that not all peels will work on all acne scars due to their depth and other factors, but peels can help remove the top layer of the skin to reveal a brighter, healthier, more even surface over time. You may need multiple sessions before you see significant results, but chemical peels work well for milder scarring and spots.
To learn more about acne scar removal such as skin resurfacing services like ResurFX, and other treatments at our New York-based med spa, reach out to us. Our team will provide you with a full skin consultation and prescribe you a full customized treatment designed to address specific issues.
---