How Effective Is Laser Brown Spot Removal?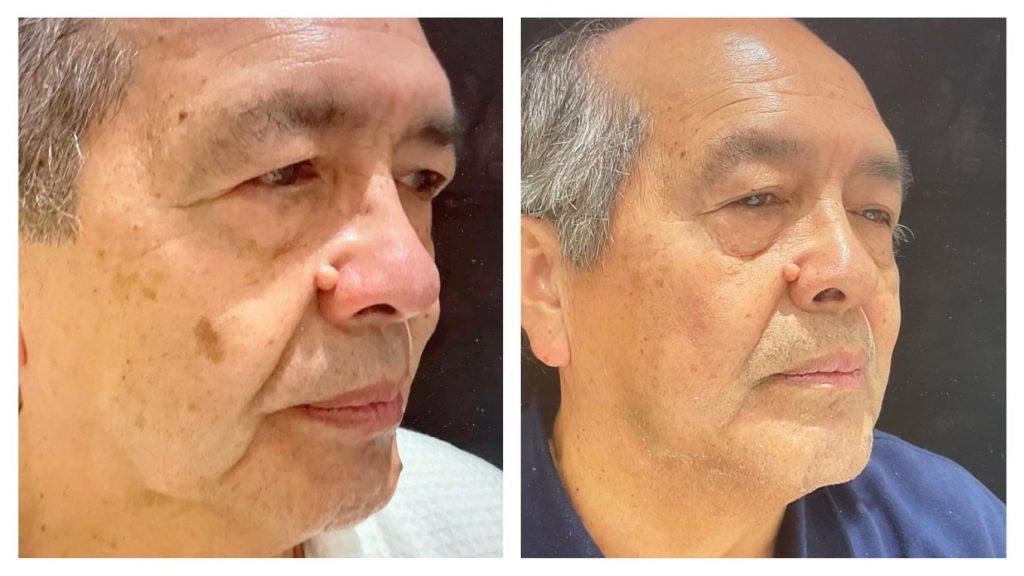 Dark spots, age spots, sunspots…no matter what you call them, the appearance of brown spots on the skin can be one of the most frustrating visible aging signs. Sometimes, these brown spots appear even for those who diligently maintain an anti-aging skincare routine.
People who spend a lot of time outdoors without proper sunscreen typically get brown spots due to sun damage. These spots usually develop due to an overabundance of melanin in particular skin areas, such as the forehead or the cheeks.
Unfortunately, brown spots wouldn't go away by themselves. But fortunately, the skin professionals at Skin Loft medspa in New York know the best treatments for helping you get healthy, glowing, and rejuvenated skin. We have a bunch of treatments with advanced laser technology that are quite effective for removing unwanted hyperpigmentation. Here's a primer on the effectiveness and things to know about laser brown spot removal.
Laser Brown Spot Removal: Is it Really Effective?
Laser treatments are by far the most effective treatment for removing unwanted brown spots. The type of laser, wavelengths, and other aspects are determined by factors such as skin tone, skin type, and severity of the brown spots.
However, no matter the type of laser used, the treatment will focus on directing energy to the surface and sub-dermal skin layers to boost healing, increase collagen formation, and accelerate the skin's cellular turnover so that the brown spots can be exfoliated from the skin effectively.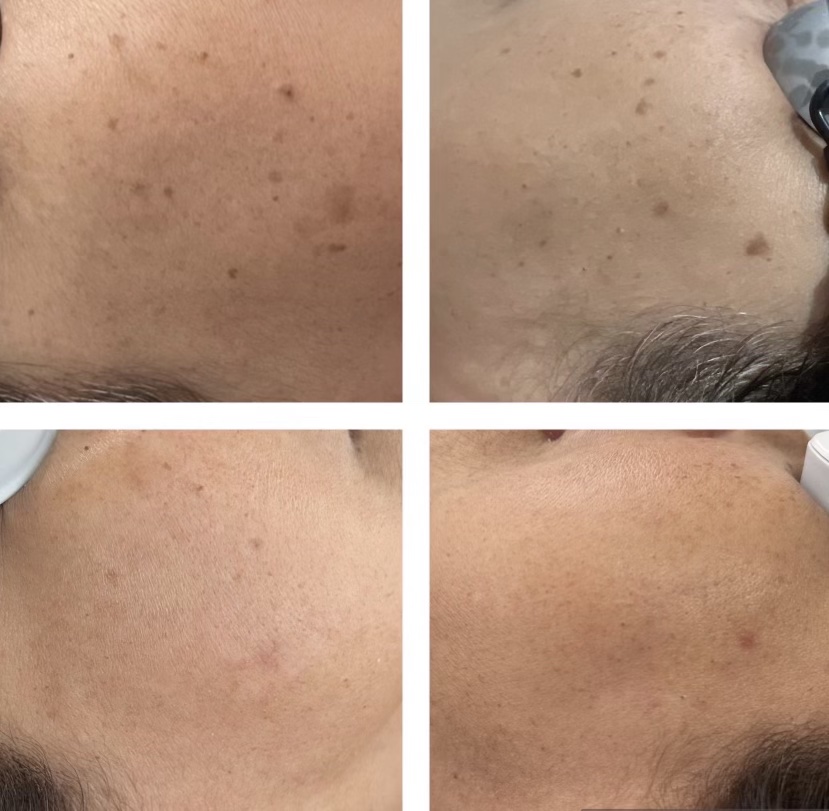 Preparing for the Treatment
At Skin Loft, we recommend avoiding unprotected sun exposure for at least three weeks before the appointment. You should also avoid harsh exfoliating treatments, including regional, chemical peels, and energy-based treatments, because they could cause skin irritation, forcing you to postpone the treatment for brown spot removal.
The Number of Treatments Required for Achieving Desired Results
The number of sessions required for removing unwanted dark spots generally depends on the laser technology being used, as well as the severity of the brown spots. The treatment results typically appear gradually, with many noticing almost immediate differences in the texture and tone of their skin. However, the results continue to improve as the skin heals after the laser treatment.
What is the Recovery Like?
The laser spot removal treatment requires minimal downtime. The pigment may look darker for a few days following the treatment and then it will start to lighten up. Some people go back to normal activities almost immediately, while others might prefer taking a couple of days off work. You can safely drive yourself home after the appointment. Still, there are certain precautions you'll need to take to optimize recovery, such as avoiding scrubs, hot water, or chemical exfoliants for a couple of weeks post-treatment.
It's also important to protect the skin from melanin triggers for the first three to four weeks after the treatment. This means no tanning beds, self-tanning products, or direct sunlight exposure. We highly recommend wearing broad-spectrum sunscreen for those who plan to spend some time outdoors post-treatment.
How Long Do the Results Last?
Laser treatments generally provide long-lasting results, with some people experiencing permanent results. However, it depends on the type of pigmentation concern being treated. When it comes to brown spots, the results typically last as long as you avoid further sun damage, as it triggers more melanin production.
Following proper after-care guidelines can help you make the results last longer. We highly recommend using high-quality skincare products to enhance the cellular turnover and extent the radiant results most people get once the skin is healed after the treatments.
Are You a Suitable Candidate for Laser Brown Spot Removal?
Since most laser treatments are universally safe for all skin types and tones, most people looking to get rid of those pesky brown spots are suitable candidates for the treatment as long as they have healthy skin. This means no active cold sores, acne breakouts, psoriasis, eczema, or sunburns. We also don't recommend getting the treatment if you're pregnant.
It's best to schedule a consultation with us to determine whether laser treatment is the best way forward for you. We also offer a range of other skin rejuvenation treatments in our med spa located in Midtown Manhattan, including RF Microneedling, ResurFX, SmoothGlo, Photofractional, Legend Pro Lift, Hydrafacial, Laser Hair Removal, Microneedling treatment, OxyGeneo facial, Under-Eye Fillers, Chemical Peels, Laser Vein Removal, Laser Tattoo Removal, IV Vitamin Infusion, Botox and Dermal Fillers.
Let skin specialists at Skin Loft analyze your skin concerns and discuss the best treatment options for you so that you don't need to cover those unsightly brown spots with makeup anymore!
---