How to Achieve Glowing Skin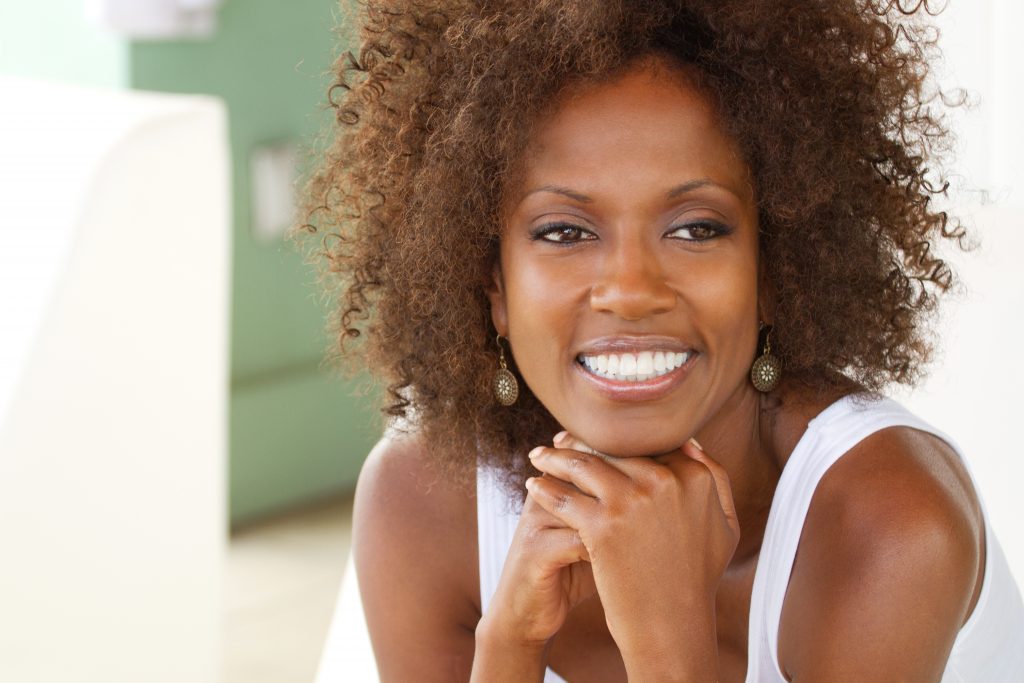 After a long, dreary winter, summer is finally approaching. While we greet the sunniest of seasons with wide arms, it's also about time to make a significant product transition and say goodbye to some of the heavy-duty creams that helped our skin survive the cold spell. Having flawless, radiant skin free of blackheads and pesky pimples is one of the most rewarding feelings in the world.
While it may sound far-fetched for many of us who suffer from acne and other skin concerns, if you ask any aesthetician, they'll tell you that getting a complexion that appears as if you've just returned from a tropical vacation is perfectly doable; all it takes is some love and patience. Ready to shine? Below, we've discussed some tips on how to achieve glowing skin.
Experience the Magic of a Post-Workout Glow
Have you ever heard of the post-workout glow? No, it's not a myth – your skin really does glow after exercise. Just so you know, a combination of increased blood flow (which may boost blood circulation in the skin), a dewy sheen from sweating, and the endorphins generated during exercise are most likely responsible for this post-gym 'glow.'
Remember to shower and wash your face with a gentle cleanser after exercising to eliminate any moisture and other pollutants that might clog your pores and cause blemishes on your skin. Get your hands on Skin Loft's Clarifying Cleanser, a paraben and sulfate-free formula specially formulated with the perfect balance of Salicylic Acid and skin nourishing botanicals.
Protect and Glow with Tinted Sunscreen
The golden rule of skincare—always use sunscreen— is now more critical than ever. Traditionally, sunscreen has been the last cosmetic product on the planet that you would characterize as "glowy." This is no longer the case.
Fortunately, a new generation of sunscreens is available that do more than just protect you from UV rays. With just a few swipes of Skin Loft's HA Physical Tinted SPF 44, your skin will be ready to fight the sun with the power of a luminous glow. This SPF is perfect for all skin types and skin tones.
Hydrate from the Inside Out
Lately, there has been a lot of buzz about the one-gallon water bottle craze on social media, and some celebrities have been caught toting about these large containers as if they were high-end designer handbags.
The truth is that guzzling a gallon of water for a few days will not immediately transform your skin into a post-Botox appearance—the key is to be consistent. Additionally, consider investing in HydraFacial for outer hydration. It is a one-of-a-kind facial that stimulates collagen formation, revitalizes dull skin, eliminates fine wrinkles, and enhances the overall texture and look of the skin. It uses a unique, patented vortex swirling technique to gently remove any dead skin or dirt while simultaneously hydrating your skin.
A Professional Facial Goes a Long Way
Nothing can compare to the feeling of giving yourself a face massage and feeling smooth and velvety skin under your fingertips. However, it's a good idea to entrust your skin to the experts every now and then. When it comes to keeping your skin healthy, the standard morning cleansing regimen isn't enough – you'll need to have regular professional facial treatments to address any concerns. Check our Skin Loft's popular Hydrafacial and the superfacial, OxyGeneo. Thankfully, whether you're preparing for a big occasion or just want to give your face a refresher, nothing quite compares to a professional facial in terms of achieving that lit-from-within appearance.
Adding Vitamin C Serum to your normal skincare regimen will really make a huge difference. It provides superior antioxidant protection, increases collagen production, helps reverse signs of premature aging, helps correct hyperpigmentation, and not to mention gives you that instant glow.
But Vitamin C serums are not all made equal.  Skin Loft's Vita CE Morning Serum contains vitamin E, another antioxidant, and Ferulic Acid, which boosts and stabilizes the effects of Vitamin C & E in fighting free radical damage and reducing the development of spots, lines and wrinkles.   
Switch to a Chemical Exfoliator
Using an off-the-shelf scrub or making one at home using fruit granules has been standard practice in American beauty routines for the longest time. However, owing to the worry of over-exfoliation damaging the skin's natural moisture barrier, many people are still afraid to follow the trend.
When done correctly, exfoliation may be the key to restoring balance to your skin and maintaining a healthy glow to your complexion. While physical exfoliators have been popular for some time, their chemical counterparts are now beginning to gain popularity in the cosmetic industry. Get your hands on Skin Loft's Revitalizing Pads Weekly Exfoliator and see the difference yourself.
Strengthen Your Skin Barrier
Exfoliation is the key to velvety skin; however, over-exfoliating may cause your skin's barrier function to become weakened. Flaking, dryness, and irritation are possible consequences of a compromised barrier.
Having said that, there are currently skin barrier strengthening and repair treatments available that have been developed specifically for this reason. Look for keywords like ceramides, soothing, replenishing, and barrier repair on the label.
Introduce Superfoods in Your Diet
Whatever your skin type, there's one thing we can all agree on: your diet has a direct influence on how you feel and look. Suppose you're constantly consuming processed foods. In that case, it can manifest in the form of dull skin, possibly in tandem with other skin-related issues such as oiliness, acne, or dark under-eye circles.
The solution? Fuel a healthy body and mind with high-quality lean proteins, fiber, healthy oils, and fresh fruits and vegetables—a diet rich in these nutrients can help you achieve the most radiant appearance to date.
Professional Skin Rejuvenating Treatments
And if you really want to take your skincare to a different level, check out these professional treatments that brighten your skin and give you dramatic results and the glow you are looking for: SmoothGlo, RF Microneedling, Laser Genesis and SL Illuminate.
The Final Cut
As the days get longer and the sun shines brighter, many women wonder how they may achieve the kind of beautiful skin appropriate for the season's warm, blistering days. A healthy skin barrier, which sunscreen ensures, is the primary factor in achieving a radiant complexion. On top of that, with chemical exfoliators, superfoods.
Proper care and advanced non-surgical professional treatments can keep your skin looking its best for years to come.
Time to get your GLOW ON!
---