How to Stop Premature Aging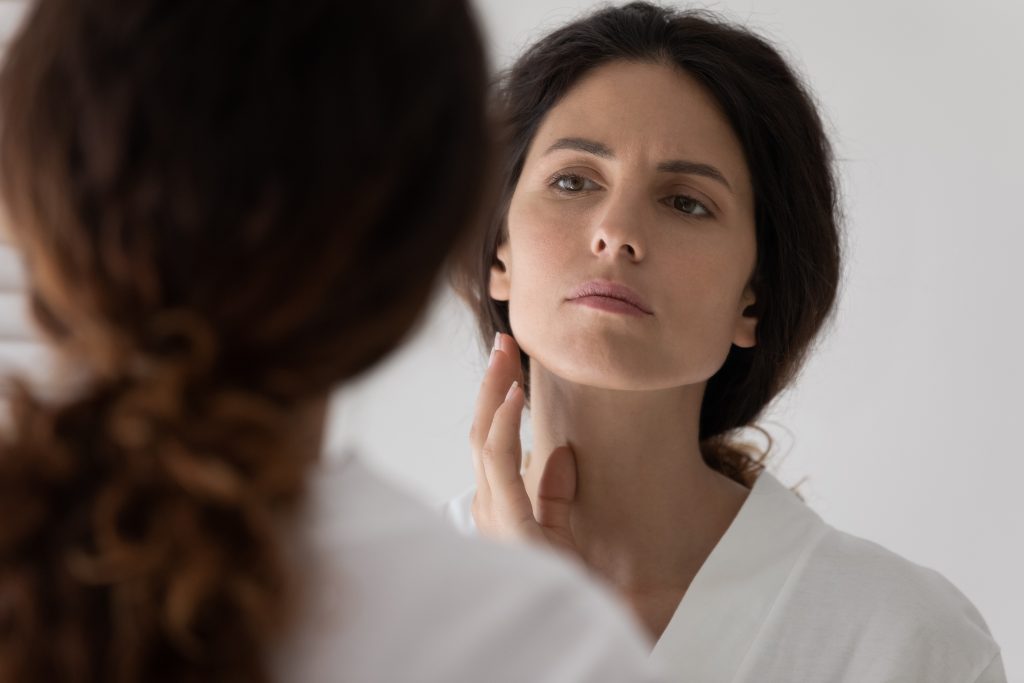 Skin is a remarkable creation. It protects you and constantly withstands a significant amount of abuse from environmental stressors every day. However, no matter how much abuse you subject it to, it permanently repairs itself or regrows.
Your skin, however, is not invincible, even though it seems to be. It has the possibility to be severely destroyed. But even if you don't put a lot of strain on your skin, it will ultimately begin to show signs of age. We understand that you don't want to think about it. But let's face it, we all wish our skin could remain youthful forever.
Unfortunately, the reality is quite the opposite. But did you know you can still turn the pages with proper care? Slow down its aging and age more gracefully? The question here is, how do you do it?
We're glad you asked.
Premature Aging vs. Standard Aging
After a truly memorable evening, you woke up and looked in the mirror, only to be shocked by what you found there. You have wrinkles on your skin that seem to have formed overnight, dull and lifeless skin that can't be improved even after applying layers of your best skin care product and your once-thick hair is becoming thin around the shoulders and around the top of your forehead which is considered to be the hair crown. Even though it seems to be a curse from a fairy-tale witch, and you may ignore it as a bad hangover, little that you know, it might be the beginning of premature aging.
The most notable difference between standard and premature aging is the timespan involved. Fine lines and wrinkles begin to appear in most individuals by their early 30s. However, this may occur much sooner in the case of individuals who are experiencing premature aging. To put it another way, it happens when an individual's biological age is older than their chronological age.
Here's How to Prevent Premature Aging
Many aestheticians and skincare experts agree that the unlucky number when a person begins to age is 20, which may surprise you. That is around the age at which collagen fibers lose their suppleness. Of course, factors like, genetics, nutrition, exercise, and sun protection may all have an impact—and so does your lifestyle choices.
Take Your Gut Health Seriously 
The key to good aging may be found in part in your gut bacteria. New research has shown that studying the billions of bacteria, viruses, and fungi that live in your digestive system may allow you to predict your chances of living a long, healthy life. According to the findings published in the Journal of Nature Metabolism, as individuals become older, the composition of microbiome, a complex community of microorganisms, tends to shift. It seems that the higher the amount of change, the better.
Science advises people to maintain a healthy level of physical activity, which may positively influence the gut microbiome and consume more fiber and fish and less processed meals. On top of that, whole meals such as fruits and vegetables include all of the carbs that our good bacteria like to consume. So, while you're preparing food for yourself, keep your microorganisms in mind as well.
Sun Protection is The Name of The Game 
The sun is responsible for most of the aging on your skin. Whether it be wrinkles, dark spots, fine lines, or skin sagging, SUN EXPOSURE is the one to blame. Dermatologists suggest that you use sunscreen with an SPF of at least 30 as a vital component of your anti-aging skincare regimen. If you are going to be out in the sun for a lengthy period, reapply sunscreen every 2 hours and soon after swimming or sweating to ensure that you are protected. Check out Skin Loft's HA Physical Tinted SPF 44 and Physical Sunscreen SPF 47.
Avoid direct sunlight whenever possible and dress in protective gear for prolonged exposure to the sun, including broad-brimmed hats, sunglasses, long trousers or skirts, and long pants. It is not recommended that you use a tanning bed since they emit the same hazardous UV rays as the sun.
Make Exfoliation Your Best Friend 
As we get older, our physical bodies change along with us. Are you aware that there are natural (and less prickly) methods to keep your skin looking bright, smooth, and youthful? Yes, there is one thing you can start doing right now to promote healthy and radiant skin all over your body: exfoliating.
Exfoliation provides an instant glow to the face by removing dead skin cells that create dullness, allowing other anti-aging treatments to penetrate deep into the skin. We all have experimented with every form of exfoliator available on the market but are still unsure how to properly incorporate it into the anti-aging skincare regimen. To set the record straight once and for all—you need to exfoliate 2-3x every week. Check out our Skin Loft's bestseller Revitalizing Pads Weekly Exfoliator.
Let's Talk About Skin Treatments
Restore your skin with a non-surgical, non-invasive treatment that repairs sun damage and reverses the signs of aging. With little to no downtime, you can give your skin a new look and get back to doing what you love after your treatment session. Keep reading to find out about Skin Loft's popular medical spa treatments.
A fast, yet gentle treatment that visibly removes skin imperfections such as age/sunspots, freckles, birthmarks, rosacea redness, and unwanted broken capillaries. It also stimulates collagen and elastic fiber production for a more youthful glowing complexion.
An optimally tailored treatment that addresses the early signs of aging, for noticeable results in fine lines, skin texture and overall skin appearance. ResurFX is a fractional skin rejuvenation solution that offers remarkable results for younger, healthier, glowing looking skin.
The TriPollar® RF is a safe skin tightening procedure that uses multiple active poles that allows deep heating of the dermis. The applied heat stimulates the production of collagen, causing your body to heal itself over time by renewing the skin of the damaged area. Your face and neck will feel tighter, look smoother and get a noticeable lift. The innovative RF technology is proven safe and effective to reduce fat deposits under the chin (double-chin) for a sleek, defined chin.
RF Microneedling uses radiofrequency waves to heat the skin and increase the skin's response to a standard Microneedling session. The added heat penetrates deeper layers of the skin to boost collagen and elastin production. By combining the two treatments, your skin will be brighter, look younger and feel tighter.
Microneedling uses tiny needles to create small punctures in the skin that kick-start the body's natural healing ability to produce new layers of skin. As the skin heals, collagen and elastin fill the holes left behind to smooth out wrinkles, scars and stretch marks.
Our SignatureGlo Treatment combines two advanced technologies that are proven to create youthful looking skin. The session will start with the StellarM22™ IPL (Intense Pulsed Light) to hydrate the skin and remove both brown and red lesions. Then, RF Microneedling will be used to improve the texture, contour and volume of the skin.
SmoothGlo results will be immediate while 3-4 continuous sessions can reverse the signs of aging.
Our Signature Photofractional™ is a complete skin rejuvenation solution that uses two unique Lumenis® photofractional rejuvenation technologies to treat skin tone and texture. The IPL (Intense Pulsed Light) removes unwanted pigmentation (all brows and reds) while the ResurFX™ fractional laser stimulates more collagen and new elastic fibers.
In the same session, target skin aging concerns such as age and sunspots, vascular lesion, uneven texture, and skin tone. 
About Skin Loft
Now that you know all your less-than-ideal lifestyle choices will eventually come back to haunt you, it's time to do something about it. At Skin Loft, we believe that taking care of your skin and making it a priority is not just about appearance. It's about how it makes you feel inside. When you love the skin you're in, you'll love everything else around you even more. Check out our medical spa located at the heart of New York City at 57 W 57th St, NY, New York.
---