Laser Hair Removal Aftercare: The DO's and the DON'TS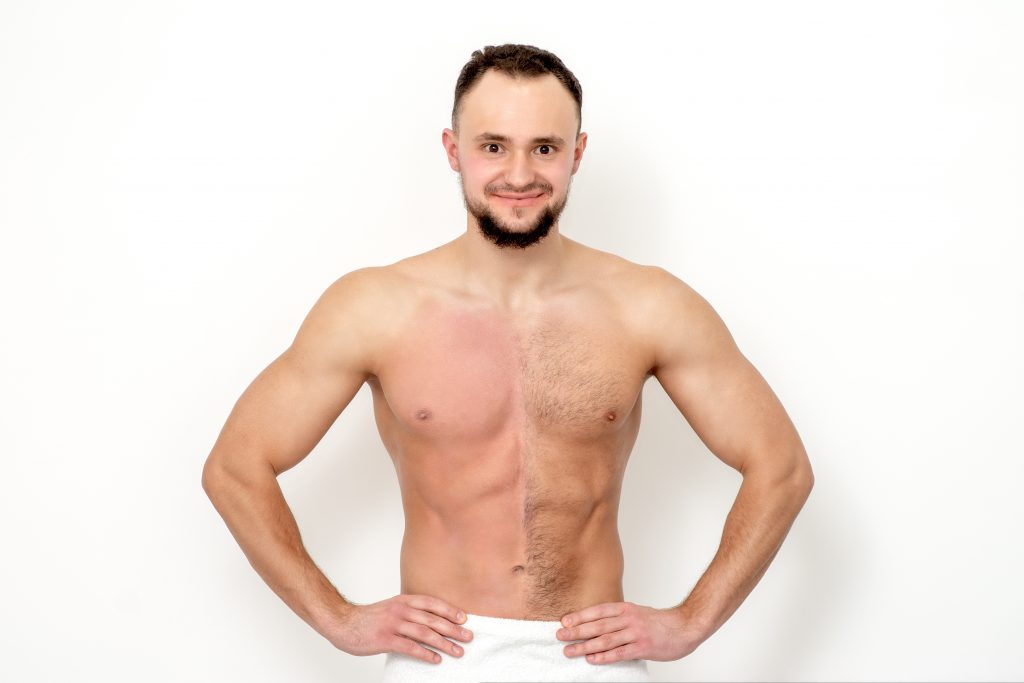 Laser hair removal is the most painless way of permanently removing hair and undoubtedly the most efficient method for gradually transforming hairy skin into smooth, beautiful skin. A few sessions can boost your confidence while saving you time because you won't have to pluck, thread, wax, or shave your treated area anymore.
But, if you've just had laser hair removal treatment or planning to get one, there are a few laser hair removal aftercare dos and don'ts you should be aware of.
Things to Remember Post Laser Hair Treatment
It's natural to be concerned about your first laser hair removal appointment, but once you've gotten through it, you'll be glad you did. However, a laser hair removal procedure does not end there; to guarantee a satisfactory outcome, you must give your skin significant love.
You'll be pleased to know that there's no downtime and no specific aftercare that will disrupt your work or regular activities. You can return to work, go to the gym, or head home to prepare a feast after the treatment by simply keeping a few things in mind.
Stay Away from Fragrant Products
If you've had laser hair removal on your chin or upper lip, you should avoid wearing makeup for the first at least 24 hours. If you've had laser hair removal done on your legs, bikini line, or underarms, avoid using fragrant products for at least 24 hours since they might irritate your skin.
Limit Sun Exposure
Your skin may be more sensitive to UV exposure after the treatment. Your best bet is to remain out of the sun to protect the newly treated areas.
Avoid Hot Baths, Take Cool Showers Instead
Traditional laser hair removals may cause redness and huge bumps in the treated area which can last up to 2 hours or longer. Avoid hot baths that may irritate the treated area, instead take cool showers.
Avoid Alternative Hair Removal Methods
While waxing the hair is not recommended, you can still shave after 24 hours.
DON'T Use Harsh Exfoliates
Exfoliating is a big no-no for at least 10 days following your treatment, just like it is advised to stay away from harsh chemicals like bleach or fragrant products. Considering that exfoliating is the best way to get rid of dead skin, try using a washcloth and a light scrub wash to exfoliate your skin gently. After putting together the washcloth and scrub wash, wipe the treated area in circular movements (avoid rubbing). By doing this multiple times each week, you may speed up the shedding and prepare for your next treatment.
FAQ's for Individuals Planning to Get the Laser Done
Before you book your first session, keep the following in mind.
What results can you expect from your laser hair treatment as you wait between sessions (every 3-6 weeks)?
Waiting three to six weeks between laser hair removal sessions allows non-anagen body hair to enter the anagen phase. Again, because 20% of hair is in the appropriate state at any given moment, some will shed, and others will arrive as you prepare for your next appointment. The laser's radiation won't harm follicles shedding or dormant as much. More hair will shift from dormant or shedding to active growth stage as you wait a few weeks between treatments, allowing your next treatment to target it efficiently.
What to expect during a laser hair treatment?
The intense heat from the laser beam breaks the hair follicles, preventing hair growth. You could feel like a heated pinprick.
Skin Loft's laser hair removal machine has a dual cooling system that makes the treatment feel like a breeze – our clients describe their experience as comfortable – most claim they don't feel any discomfort while others feel very minimal pain.
Final Thoughts
It's a popular misperception that laser hair removal is a one-time procedure with no follow-up maintenance. For the most part, though, it is a beneficial procedure. In most cases, candidates can reach a point where no hair regrowth occurs, or the regrown hair is so delicate and pale that it is barely visible.
Yes, laser hair removal is worth the investment. It significantly reduces hair growth to the point that you can quit shaving. Following these simple rules for the first few days will assist in maintaining your skin while it heals, resulting in smooth, hairless results.
Book Your Appointment at Skin Loft medical spa
At Skin Loft, we use the latest cutting-edge technology that is safe for all skin types and provides the best result in half the time than other laser treatments due to the size and shape of the applicator. It even has a setting that allows us to use it on tanned skin, which is not possible with other machines.
To start your journey to hair-free, irritant-free skin, get in touch with Skin Loft Med Spa's laser hair removal specialists today!
---