Laser Hair Removal FAQs: 7 Questions You've Been Dying to Ask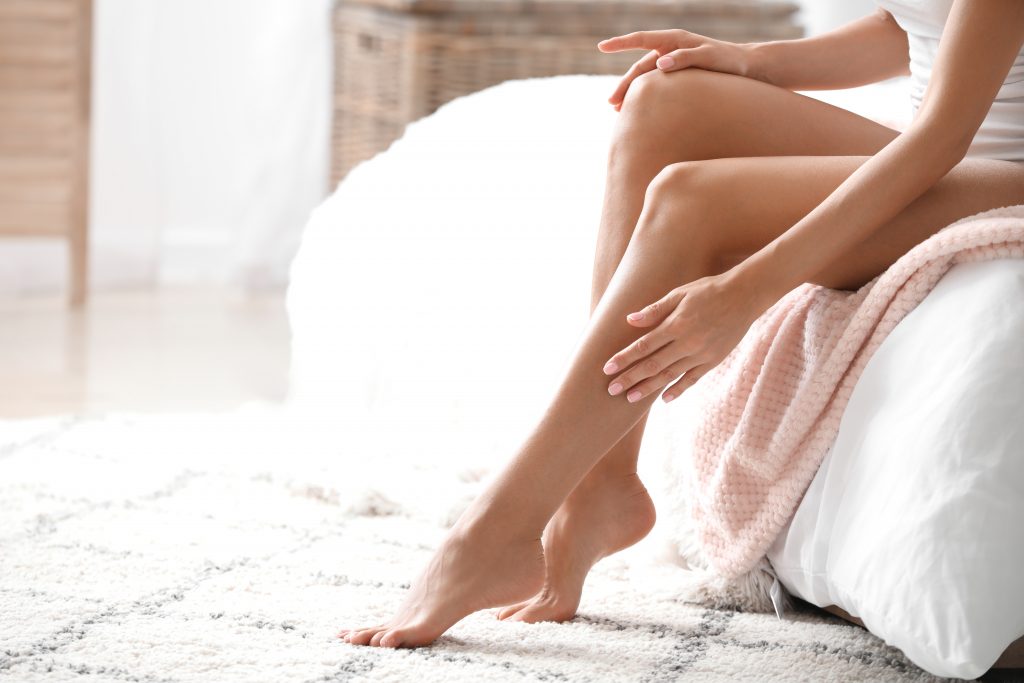 Men and women worldwide have been dealing with the hassles of tweezing, plucking, shaving, and waxing unwanted hair for decades. However, the way we groom significantly changed with the advent of laser hair removal technology during the mid-90s. Since then, laser hair removal has become the go-to method for removing unwanted hair from the arms, back, chest, face, legs, and other body parts.
However, even though laser hair removal has been around for quite some time, people still have several questions and concerns regarding the treatment. Hair removal treatment specialists at Skin Loft answer all the FAQs related to laser hair removal. Read on to find answers to the questions you've been dying to ask. If you don't find the answer to your question, feel free to connect with us!
FAQ #1- Does Laser Hair Removal Hurt?
Most people say that the laser hair removal process wasn't painful for them. However, it all depends on a person's pain threshold. Some people have reported that the process felt like a rubber band was snapping against their skin. Those overly sensitive to pain might experience minor discomfort. Numbing may be applied for overly sensitive areas.
Fortunately, at Skin Loft, we determine the person's skin type before we begin the laser hair removal process. Then we adjust the wavelengths of our SPLENDOR X laser that combines Alexandrite and Nd:YAG wavelengths to target precise hair follicles and help you get smoother, hair-free skin regardless of your skin tone, hair type, or area of the body being treated. If you prepare properly and follow the advised aftercare routine, you'll likely get effective results with less pain and fewer sessions.
FAQ #2- Is Laser Hair Removal Safe?
The FDA approved laser hair removal as a safe hair removal method back in 1997. The procedure is generally safe for all skin tones, even tanned skin, all hair types, and all body areas, as long as it's performed by a certified and licensed professional. However, we don't recommend laser hair removal if you have an active cold sore, inflammation, abrasion, wound, infection, or fungal, viral, or bacterial disease. Risks could include changes to skin texture and pigmentation.
FAQ #3- How Does Laser Hair Removal Work?
Laser hair removal involves the use of laser pulses of varying wavelengths. The pulses emit light into the skin. When the hair follicle or root absorbs the energy, the heat damages the melanin in the hair and hinders growth. The hair being targeted must be in the active growth phase for the process to work. Since each hair typically grows at different rates, it requires several treatment sessions to capture each in its growth phase to get the desired results.
FAQ #4- How Long Does Laser Hair Removal Last?
Some people enjoy permanent results, while others might require touch-up sessions once or twice a year following the initial laser hair removal sessions. Results vary depending on your skin and hair type. However, proper pre-and post-care can also impact how long the results last.
FAQ #5- How to Prepare for Laser Hair Removal?
Laser hair removal preparation involves avoiding waxing, tanning, and plucking for six weeks before the first treatment. You should also avoid taking medications like NSAIDs, blood thinners, and pain relievers on the days before the treatment. Take a shower and shave properly before arriving for your treatment. We advise against applying any moisturizers, lotions, makeup or sunscreen to your skin before the treatment.
FAQ #6- Can Laser Hair Removal Be Performed on Any Body Part?
Laser hair removal is generally safe to be performed on any body area except the eyelids. However, most people book sessions with us for the chest, back, legs, underarms, and bikini area or even full body. You can also get the procedure done to remove unwanted hair on your upper lip, eyebrows, forehead, scalp, nose, ears, and other parts of your face.
FAQ #7- How Many Sessions Will Be Needed?
Most people see drastic results between four to eight treatments three to eight weeks apart. The waiting period is necessary for targeting every hair follicle in its active growth stage of the cycle. However, the results depend on the hair and skin type, so it's best to consult the professionals at Skin Loftto devise a tailored treatment plan for getting the desired results.
While you're at it, don't forget to pamper your skin with SL signature treatments offered at our medspa in New York. We offer a range of skin rejuvenation treatments in midtown Manhattan. These include RF Microneedling, ResurFX, SmoothGlo, Photofractional, Legend Pro-Lift, Hydrafacial, laser hair removal, microneedling treatment, OxyGeneo facials, laser sunspot removal, VI peels, laser vein removal, laser tattoo removal, IV vitamin infusion, Botox, under-eye fillers and other dermal fillers.
Give us a call to learn more about how our skin specialists can help you achieve your beauty and wellness goals!
---