Reasons Microneedling Is So Beneficial for Your Skin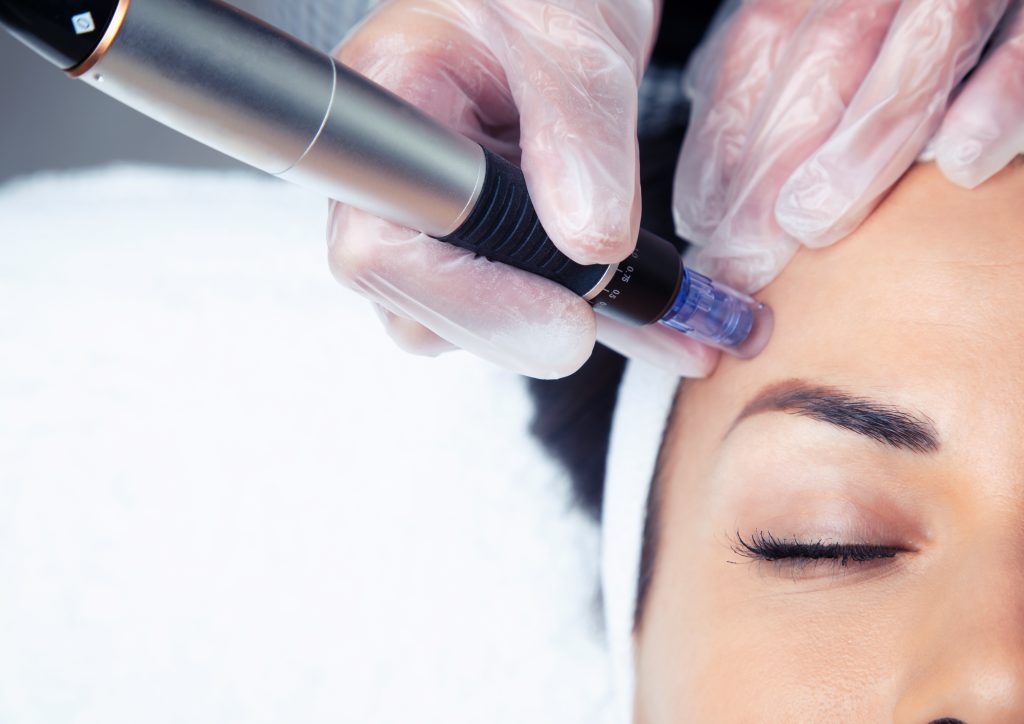 No matter how hard you try, some stubborn skin problems never go away. This is a common problem that millions of people around the world face.
Skin professionals have developed numerous treatments and procedures in an attempt to combat skin problems like acne vulgaris and hyperpigmentation. Microneedling is a fairly recent development that's taking the skincare world by storm. Nearly every dermatologist now owns a microneedling device.
But what makes this innovative yet intimidating procedure so popular? Let's discuss!
What is Microneedling?
As the name suggests, microneedling is a skin rejuvenating treatment that involves the use of micro needles. Skin professionals use minute needles to puncture small holes in your skin. The purpose of this procedure is to stimulate new skin cell growth to reduce acne scars and improve skin texture giving you a smooth and more youthful look.
How Does Microneedling Work?
You can get microneedling treatments from skin professionals in med spas or skincare clinics near you. The procedure is straightforward: Your skin provider puts a numbing cream first on your skin to ensure comfort and leaves it on for good 20- 30 mins. Once skin is numbed, the provider will then apply hyaluronic acid serum or Platelet Rich Plasma (PRP) topically while using the microneedling device. Skin will be red for few hours to 24 hours depending on client's sensitivity. That's it! You'll likely start to see results within a week.
Skin Benefits of Microneedling
If you're still on the fence about getting a microneedling treatment, these benefits might convince you!
Pimples, zits, and blemishes commonly leave scars and spots on the top layer of your skin. Microneedling treatments cause new skin layers to grow, which helps reduce the visibility of acne scars and spots on old skin layers.
Reduces the Appearance of Signs of Aging
Everyone likes to look young and fresh. This is something that microneedling helps you achieve. Microneedling treatments are also known as collagen induction therapy because they boost collagen production. Collagen is a protein that helps tighten your skin. This is why increased collagen reduces wrinkles and fine lines on your face.
Balances Skin Pigmentation
The pigmentation in your skin can become imbalanced due to reasons like sun damage and excess melanin production. Microneedling treatments help balance your skin pigmentation by allowing new skin cells to grow. As a result, this skin rejuvenation treatment combats hyperpigmentation and discoloration on your skin.
Get High-Quality Microneedling Treatments in New York
If you're in New York, you can get a wide range of skin treatments and skincare services from Skin Loft!
Our med spa is the perfect place to go if you need skin treatments. We offer microneedling treatments, hydrafacials, laser hair removal services, etc. Our medical skin specialists even provide botox and under-eye filler services. Our medspa is accessible from Brooklyn, Queens and neighboring towns in NJ.
So, book your appointment today!
---