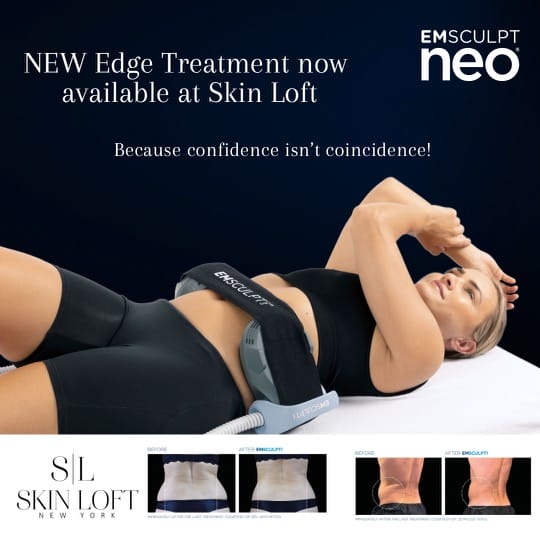 Emsculpt Neo is the first procedure to provide simultaneous fat elimination, muscle building and skin tightening in a combined 30 minute session with no downtime.  In a one 30-minute session, you can get up to an equivalent of 24,000 contractions which is more than you could ever achieve through regular exercise alone.  It uses HIFEM (High-Intensity electromagnetic technology that stimulates muscle contractions in a targeted area.   This new and improved generation of Emsculpt also comes with a fat-burning heated paddles that can also be customized to help you achieve your desired body results.
---
Results Backed by Science
Emsculpt Neo showed consistency in eliminating fat and/or building muscles in all latest clinical studies.  More than 30 scientific publications since 2018 make HIFEM the most intensively researched technology used in non-invasive body shaping.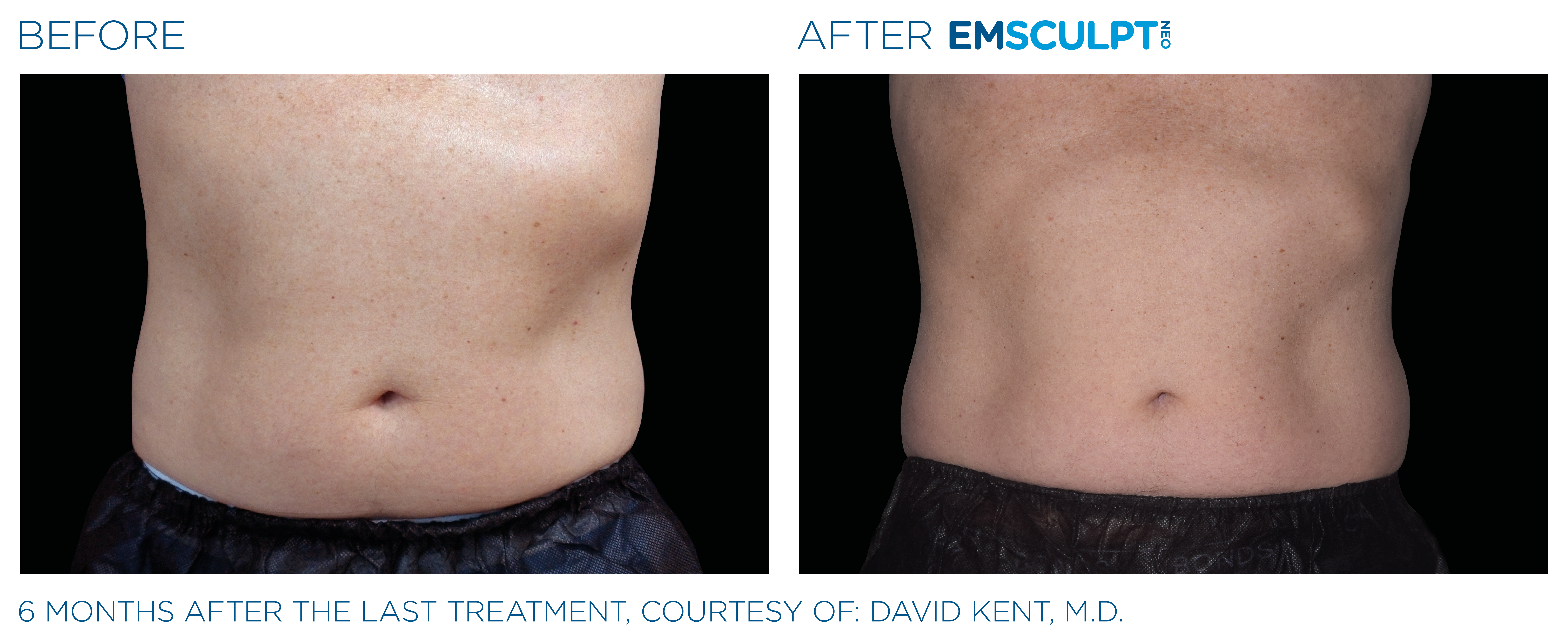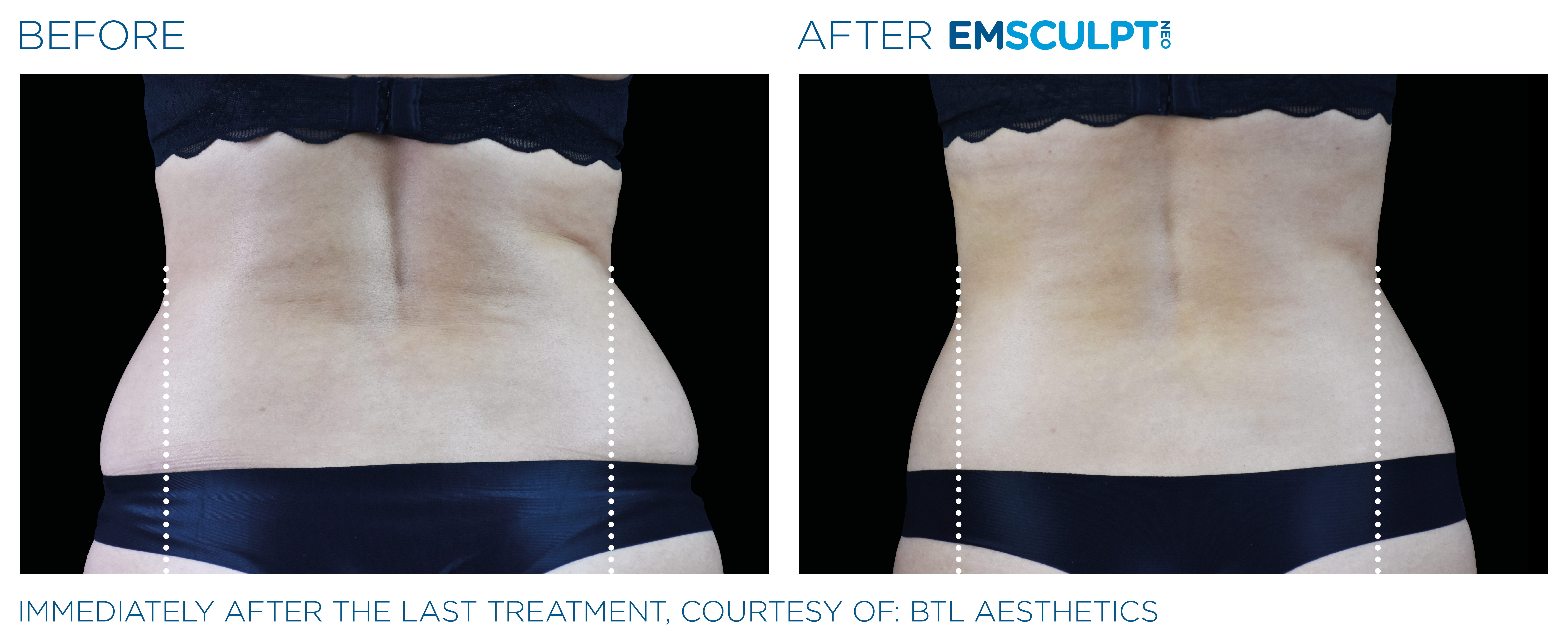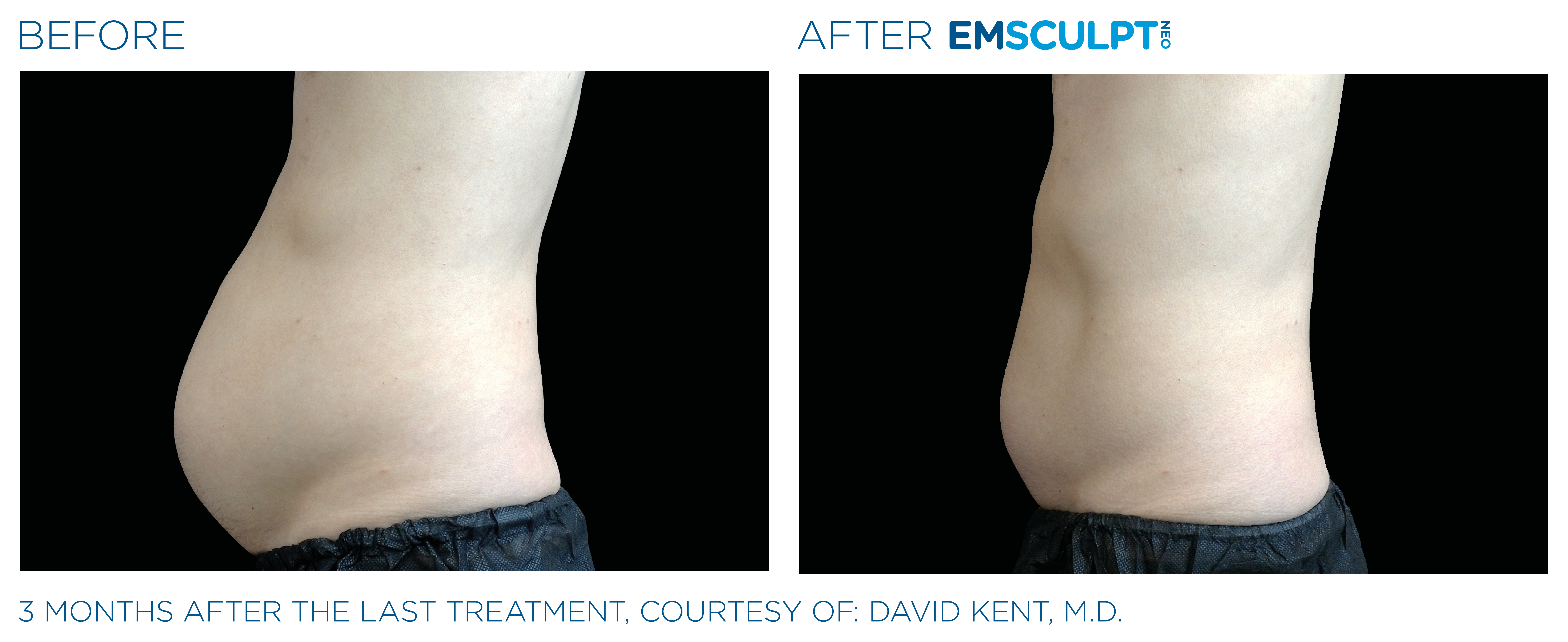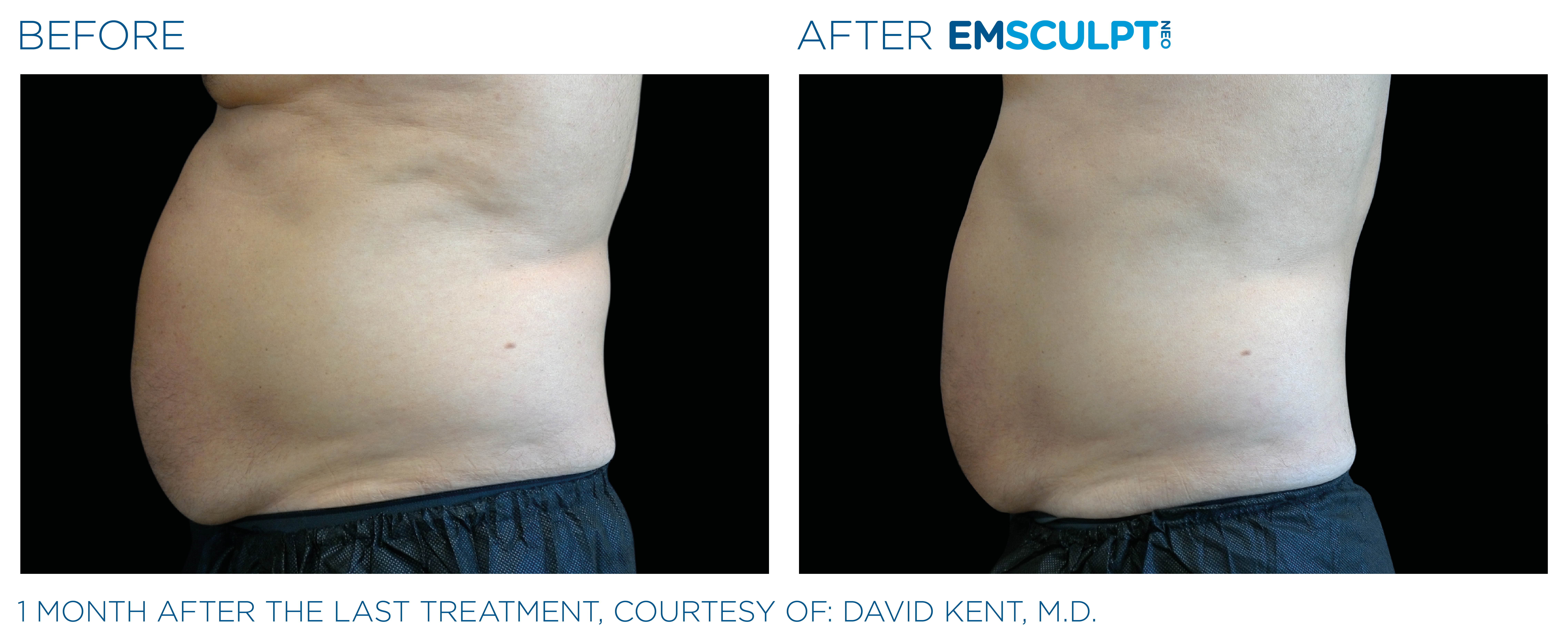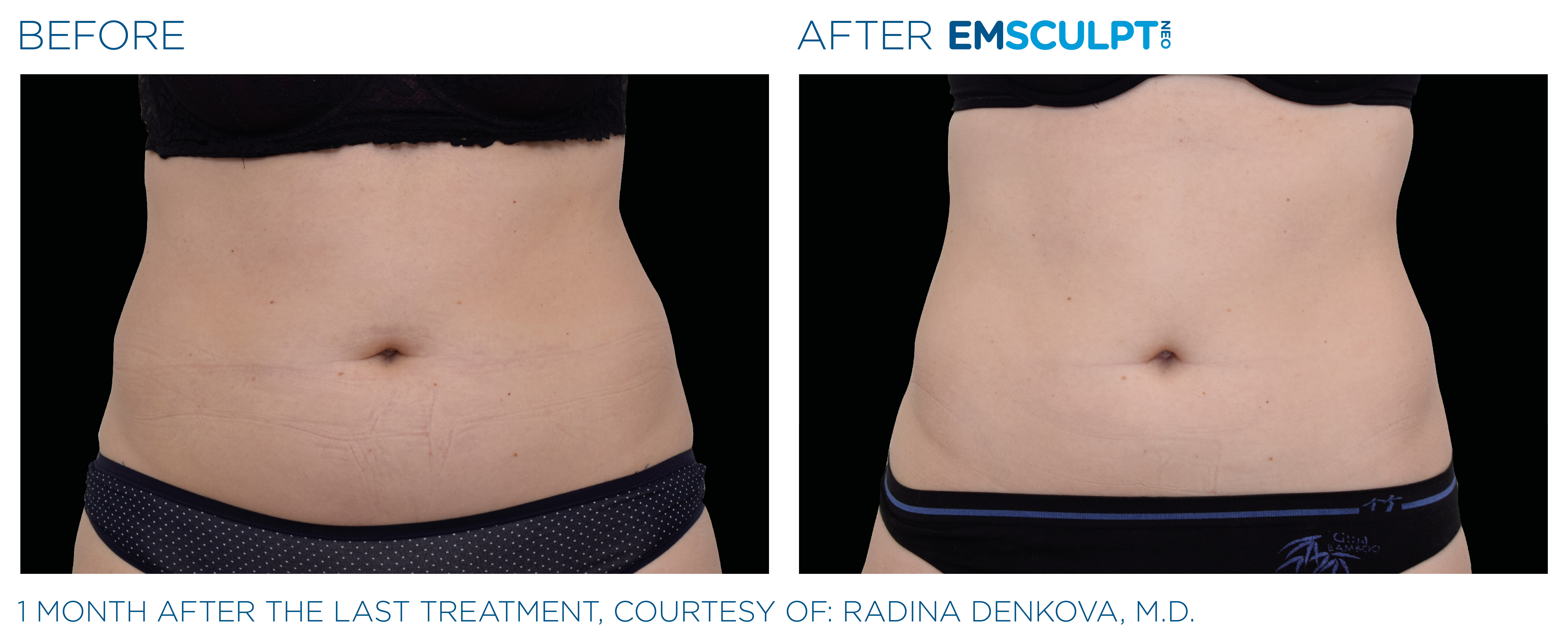 Eliminate Fat, Build and tone muscles, Tighten skin, all in one treatment.

What is the treatment time?
4 sessions of 30-minute treatments scheduled once a week are recommended. Your provider will help you create a treatment plan tailored to your specific goal.
What does it feel like?
Emsculpt Neo procedure feels like an intense workout with a warming sensation in the treated area. Lay down and relax during the treatment.
How fast will I see result?
You begin to feel tangible results right after the treatments. Positive results are usually reported 2-4 weeks after the last session and continue to improve for several weeks following treatment.
---