The QSwitched Nd: YAG laser can be used to effectively reduce the appearance of hyperpigmentation safely to all skin types. These include birthmarks, sunspots, age spots, Melasma and freckles. QSwitched  Nd:YAG laser helps brighten the skin by selectively breaking down unwanted pigments of the skin.
HOW DOES IT WORK?
The laser produces short pulses of energy that are selectively absorbed by the unwanted pigment. This causes the pigment to break into smaller fragments, which can then be cleared away naturally by the body's immune system.
The heat produced by QSwitched laser also heats the dermis thereby stimulating new collagen production.
BEFORE THE TREATMENT
It is important to take note that any form of treatment for hyperpigmentation will make you photosensitive. Avoid sun exposure for at least 2 weeks – one month before your session.
WHEN WILL I SEE RESULTS?
Depending on the form of hyperpigmentation, the number of recommended treatments ranges from 4- 8 sessions. People will generally see 20-30% improvement after 1 or 2 sessions.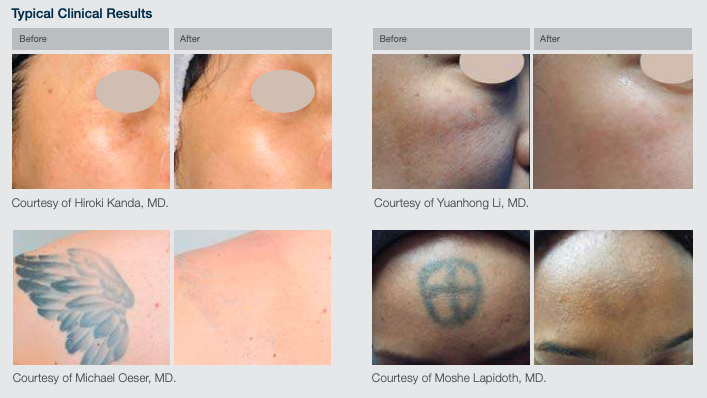 WHAT CAN I EXPECT AFTER TREATMENT?
Immediately following treatment, you may experience some slight redness and mild itchiness for 24-48 hours. Apply Cerave or Aquaphor healing ointment to protect your skin.
IS IT RIGHT FOR ME?
Q-switched laser is a proven safe and effective treatment for all skin types suffering from hyperpigmentation. Assessment is key, so make sure to book a free consultation prior to booking any treatment for any of your skin concern. 
---