Radio Frequency (RF) Microneedling treatment is a cosmetic procedure that uses tiny needles and Radiofrequency waves to produce a homogeneous warming effect in the deep tissue, which helps to promote the production of new collagen fibers, resulting in considerable improvement in the overall quality and texture of the skin.
Why RF Microneedling?
RF Microneedling is a quick and non-invasive anti-aging and skin rejuvenating treatment. This innovative therapy uses a handpiece that has microneedles to cause small damage to facial skin, which triggers the body's natural healing reaction as well as promote growth and maintenance of collagen elastin fibers to reverse the signs of aging. The skin that grows back is smoother by targeting:
Loose and Sagging Skin
Fine Lines and Wrinkles
Surgical and Acne scars and scars from injury
Skin Tone & Texture
Stretch Marks
Hyperpigmentation
Enlarged Pores
How Does It Work?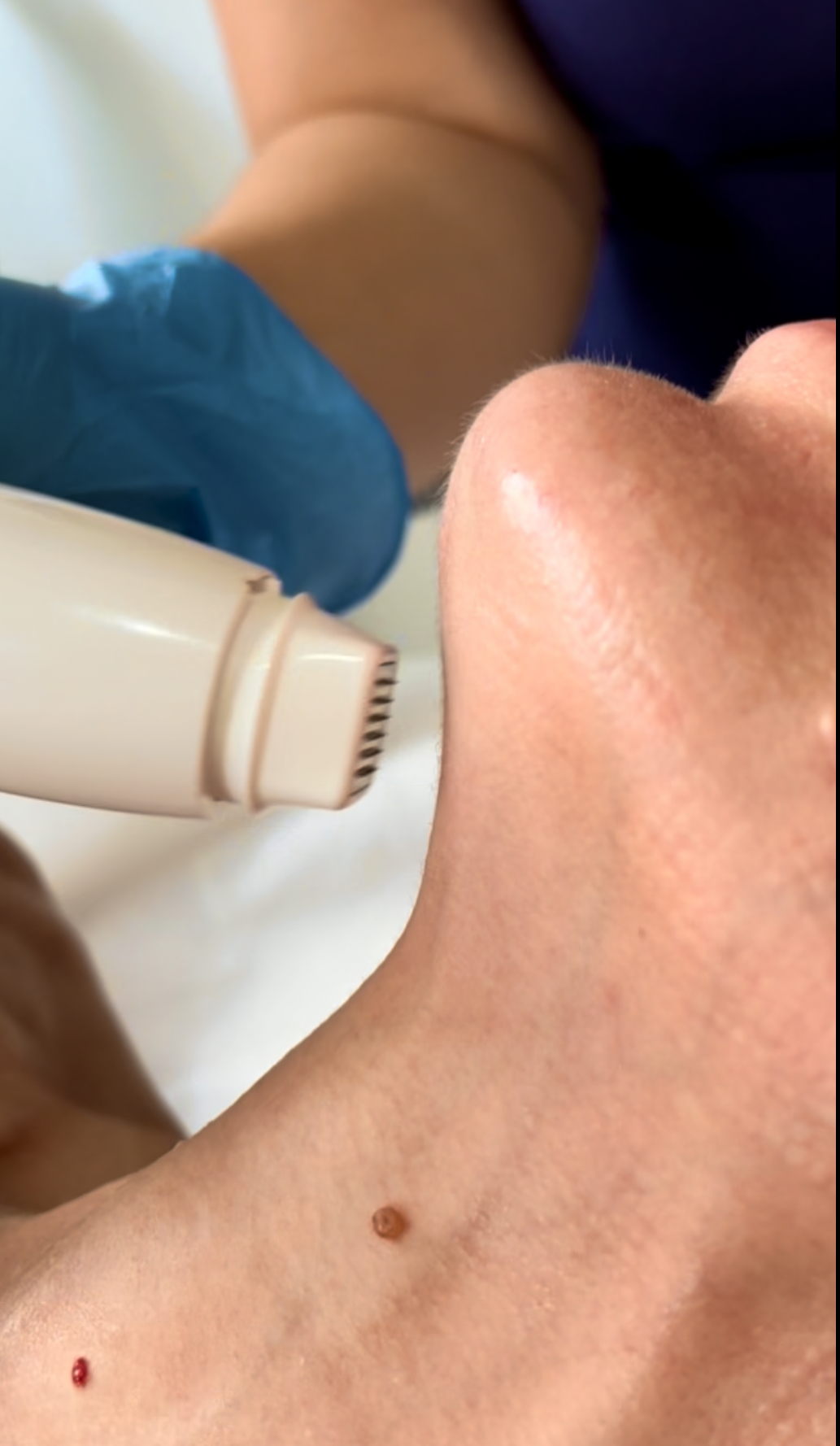 With RF Microneedling, your skin concerns can be treated at once with the latest cutting-edge technology in skin tightening, regeneration, and resurfacing. The Legend ProTM, which has the capacity to renew the skin utilizing a single platform, combines the power of unique Tripollar® Radiofrequency (RF) with VoluDermTM  RF Microneedling to stimulate collagen production and the regeneration of new skin. Combining these two approaches may result in both superficial and deep skin rejuvenation.
The Treatment
The Legend ProTM Voluderm (RF Microneedling) handpiece is directed over the targeted region with precision (s) during the treatment. While small micro-perforations are created on the skin's surface to promote the regeneration of new skin, TriPollar® RF energy is used to administer regulated heating to the dermal layers, which helps stimulate collagen formation.
For additional patient comfort, a numbing agent is usually added topically, 30 mins before the procedure. Even though some redness and swelling are anticipated, patients often report little to no downtime and can return to their regular activities immediately after the procedure. A considerable improvement in the skin is often seen right away; however, a series of treatments is usually required to attain the best potential outcomes.
When Will I See Results?
RF Microneedling is one of the few cosmetic procedures that can promise near-instant effects. Patients will notice a considerable change in the look of their skin within 5 days post treatment.  Early outcomes of this treatment include a more even skin tone, a healthy glow, and a lessened look of pigmentation and fine wrinkles on the face and hands.
The amount of time one may expect to see effects might vary depending on various variables, including your skin type, skin tone, age, and how well you react to treatments. We suggest that patients attend scheduled treatment sessions about one month apart to achieve and sustain desired outcomes.
Is It Right For Me?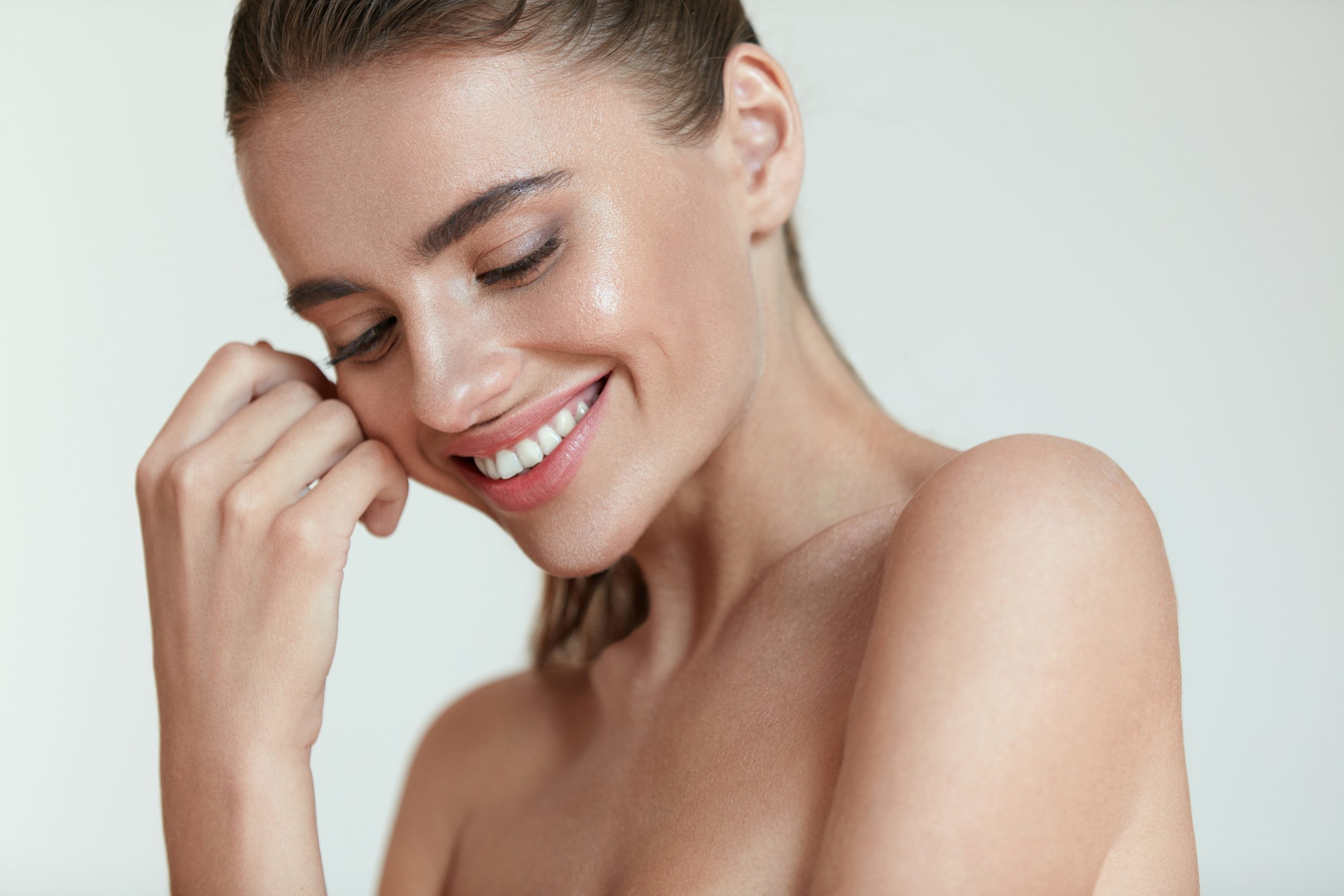 RF Microneedling may benefit practically any patient who wishes to treat wrinkles, fine lines, blemishes, sun damage, or loose aging skin via laser technology. Since it is a less invasive procedure, it is an excellent skin rejuvenation option for those who wish to regain and maintain youthful complexion.
Furthermore, several technologies (TriPollar® RF energy and RF Microneedling) in the Legend ProTM platform may enable genuinely customized therapy tailored to specific requirements and circumstances. Our highly experienced team would be pleased to talk with you about your skin issues and propose a treatment plan to help you attain beautiful and youthful-looking skin.
---