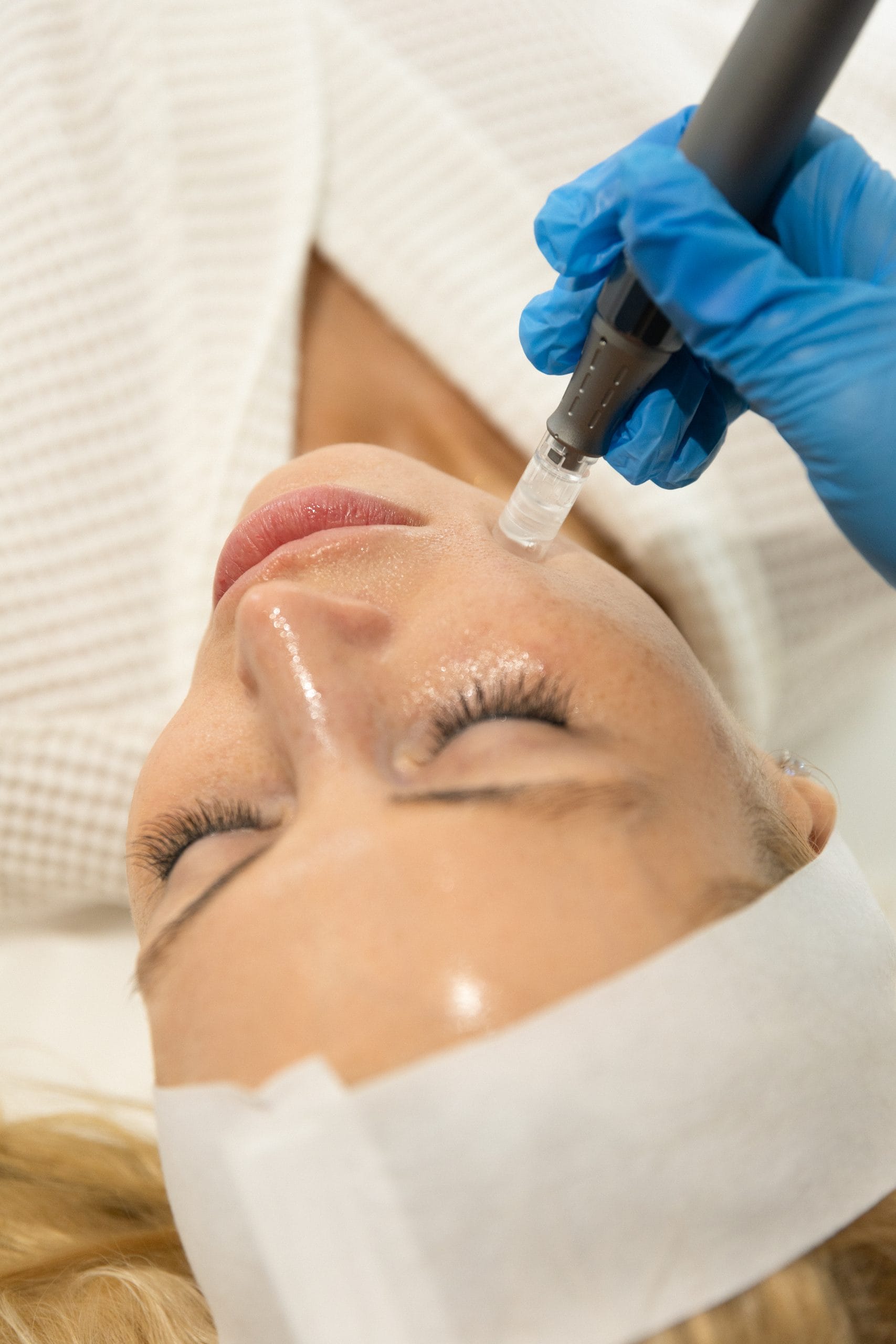 Nano Infusion Facial is a specialized skin rejuvenating treatment that helps induce cell turnover, boosts circulation and hydration, promotes natural skin healing and helps for better penetration of professional grade actives/ serums.  
Why SL Nano Infusion Facial?
 Nano infusion Facial delivers advanced professional results for skin texture and address signs of premature skin aging. This treatment uses innovative techniques and powerful, medical grade serums to instantly help: 
Diminish the appearance of lines and wrinkles

 

Brighten or even out complexion

 

Smooth the appearance of skin

 

Illuminated skin

 
How does it work?
Nano Infusion facial is a gentle and relaxing treatment that deeply cleanses and exfoliates skin and creates microscopic channels to allow increased absorption of active ingredients into the skin that targets your concerns.

You'll feel warm and gentle vibration as the nano infusion pen moves across your skin and as cell renewal process begins.   It can be used on all areas of the face, neck, decollate, under eye and lips.
Depending on your concerns, your provider will select the appropriate Ionactive serum that best suits your needs. 
Hyaluronic Ionactive Serum – a hydrating ionizable serum with Hyaluronic Acid that delivers intense moisture and protects dry, dehydrated and irritated skin.

 

Powerbright Ionactive Serum – a professional ionizable serum that uses potent actives to reduce the appearance of dark spots and uneven skin tone.

 

 Niacinamide Ionactive Serum – clearing serum with Niacinamide (Vitamin B3) actively fights bacteria, helps prevent breakouts and reduces redness without drying the skin.

 
When will I see results?
You will see and feel improved skin texture and appearance even after one session but the most immediate, visible change in the skin is a hydrating glow. Nano Infusion Facial is an all-in-one skin treatment that can be done every 4 weeks for a well maintained healthy glowing skin.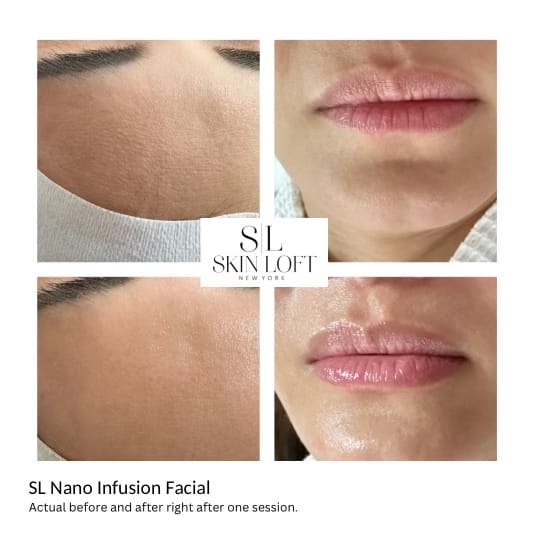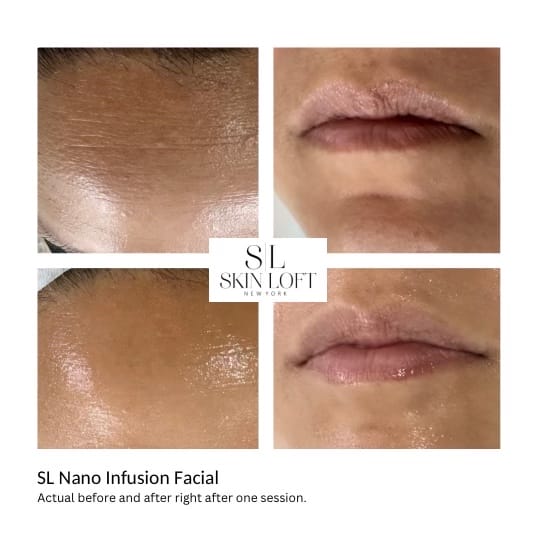 Is it right for me?
 Nano Infusion Facial is a non-invasive procedure that can be done any time of the year. It is a great skin rejuvenating facial treatment that addresses multiple skin concerns without downtime, just glowing and improved skin after every session! 
---