The Synergy of Energy
SmoothGlo™ is a breakthrough in skincare—a revolutionary sequential skin treatment that combines two proven technologies delivered one after the other in a single session, resulting in visibly brighter, fuller, firmer, and more youthful-looking skin. The treatment is available in various strengths and can be customized to meet your specific needs.
Two clinically established technologies work together to provide synergistic outcomes.
Two established technologies, IPL™ Photo Rejuvenation and RF Microneedling, combine in this unique treatment to provide instant benefits with the least amount of pain and downtime. SmoothGlo™ sets a new standard for aesthetic results by combining the capabilities of the StellarM22™ IPL™ and the Legend Pro™ VoluDerm™ (RF Microneedling) technologies.
The Magic is in The Unique Sequence

A part of the treatment is performed using the StellarM22™ IPL™, which eliminates both brown and red lesions while enhancing overall tone and boosting the skin's water content. The second session of the treatment is performed using RF microneedling (VoluDerm™).
When the skin's water content increases, it enhances the clinical effects of the second phase of treatment, which involves using the Legend Pro™, RF Microneedling system, subjecting the elevated moisture in the skin to an electrical charge that improves the skin's texture, contour, and volume.
Fast and effective, SmoothGlo™ is proven to reverse the indications of aging by providing both instant and cumulative improvements. Results are visible after one session, but 3-4 sessions are required at a 4-week interval is recommended for a  better and long lasting outcome.

SmoothGlo Treatment Benefits
A wide range of skin tones (brown and tanned) are safe to undergo the treatment.
No adverse effects when the procedure is conducted correctly by a qualified provider.
Numbing cream is applied to ensure that we minimize any client discomfort.
Stellar IPL treats "reds and browns," including stubborn lentigos.
Most skin issues may be treated in 60 minutes with little to no downtime.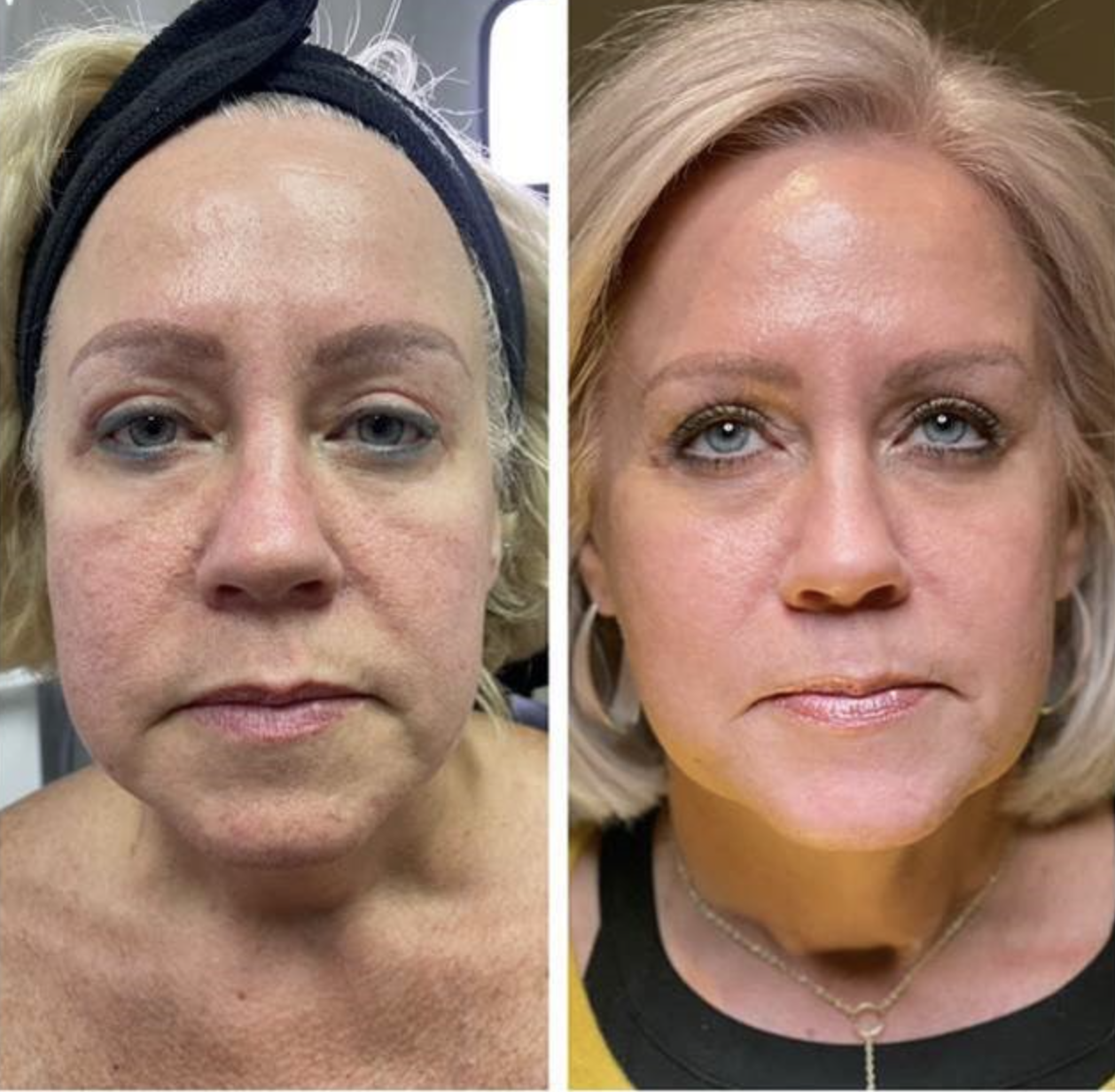 Legend Pro™ VoluDerm™ RF Microneedling treats fine lines and wrinkles while improving skin texture and the natural production of hyaluronic acid.
Intense pulsed light (IPL) technology eliminates unwanted pigmentation, while VoluDerm promotes collagen for tighter, smoother, and more luminous skin.
---