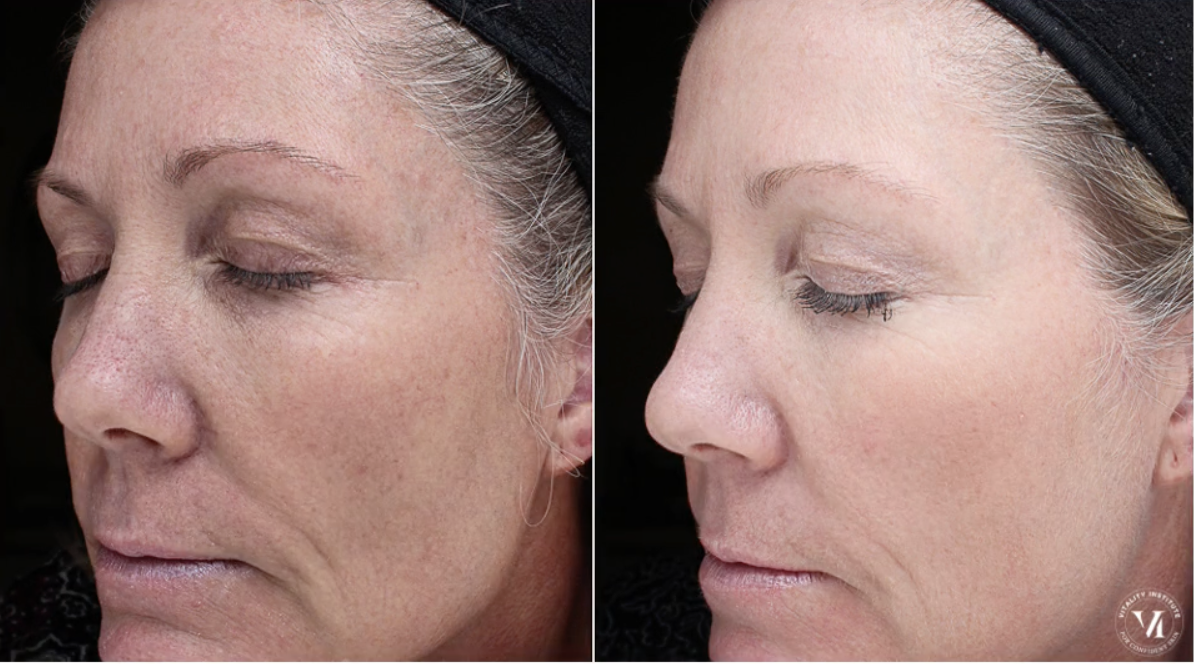 VI Peel Advanced is one of the most powerful peels that includes a booster system specifically designed to counteract the signs of aging. A powerful blend of chemicals gives deeper penetration to reduce fine lines and wrinkles while increasing cellular turnover and stimulating new collagen synthesis. The mixture contains an additional 20% solution than VI Peel Original previous formula with the lowest pH, allowing for a more in-depth peel.
For Skin Concerns:
Aging skin (aged 40+)
Fines lines and wrinkles
Stretch marks
Loss of elasticity
Body peel
Patient profile: age 40+

Product Benefits
VI peel advanced is our strongest peel with a booster system formulated to combat the effects of aging. It is made with a powerful blend of ingredients to provide a deeper penetration to soften fine lines and wrinkles, enhance cellular turnover, and stimulate collagen production. The formula contains 20% more solution than the VI Peel Original with our lowest pH allowing for a deeper peel.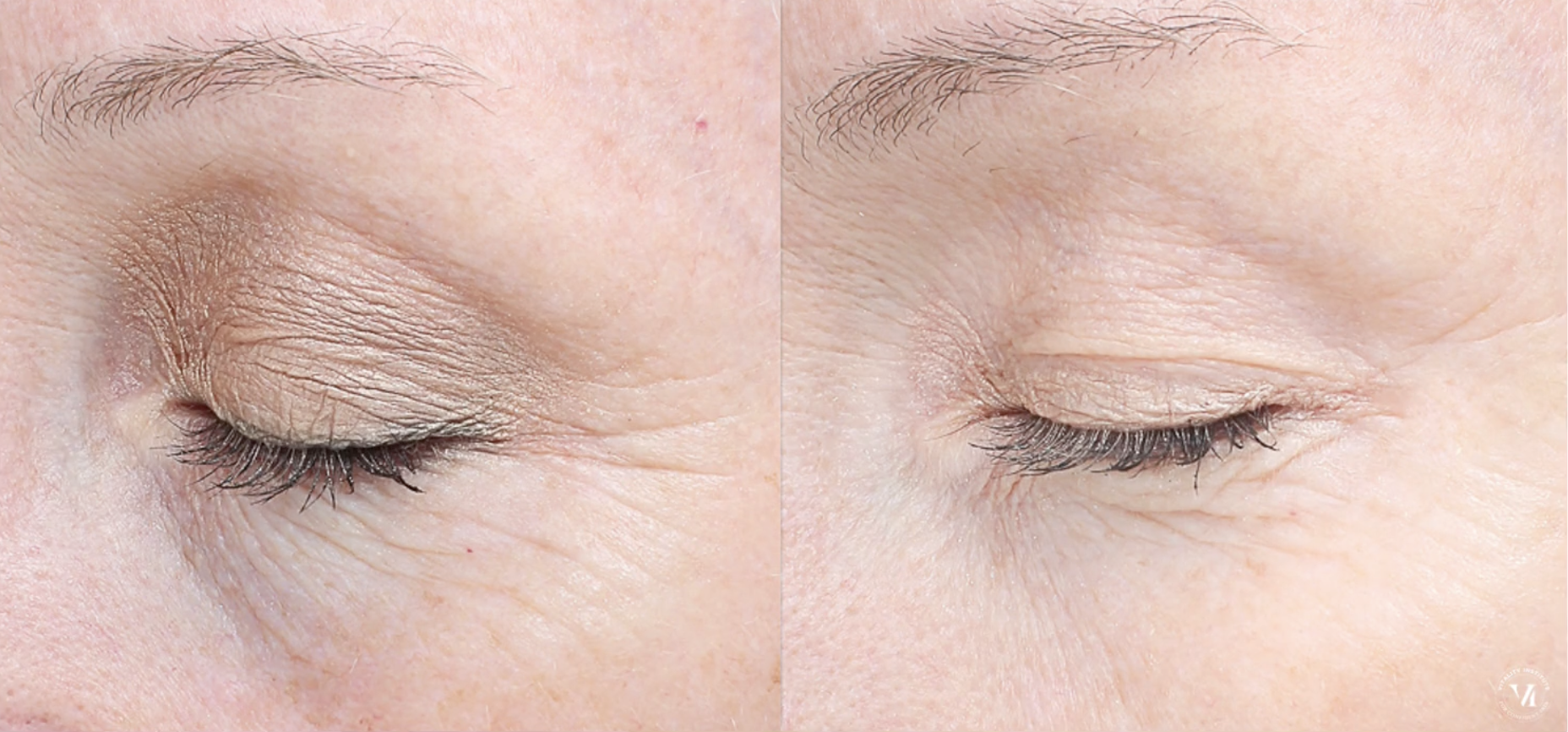 90% saw an improvement in the fine lines and wrinkles around the eyes.
99% will likely recommend the VI peel to friends and family.
VI Peel is quick and relatively painless, taking only approximately 30 minutes by using a combination of chemicals to break down your top layer of skin and reveal healthy skin beneath.
Accelerate your results and use VI peel with these treatments
For improved texture, adult acne, and photodamage

Visit 1- VI peel
Visit 2 ( 2 weeks after 1st visist) – IPL Photofacial 
Visit 3 ( 3-4 weeks after 2nd visit) – VI peel
Visit 4 ( 3-4 weeks after 3rd visit) – IPL Photofacial 
For a youthful glow

Visit 1 – VI peel
Visit 2 (2-4 weeks after 1st visit) – Hydrafacial 
Visit 3 (3-4 weeks after 2nd visit) – VI peel
Visit 4 ( 2-4 weeks after 3rd visit) – Hydrafacial
VI peel has a peel for each skin concern. With custom blends targeted for each patients' needs, VI peel helps treat all skin concerns such as aging skin, active acne, acne scarring, melasma, sun damage, keratosis pilaris and much more.
---