Skincare Basics to Start Your Skin Love Journey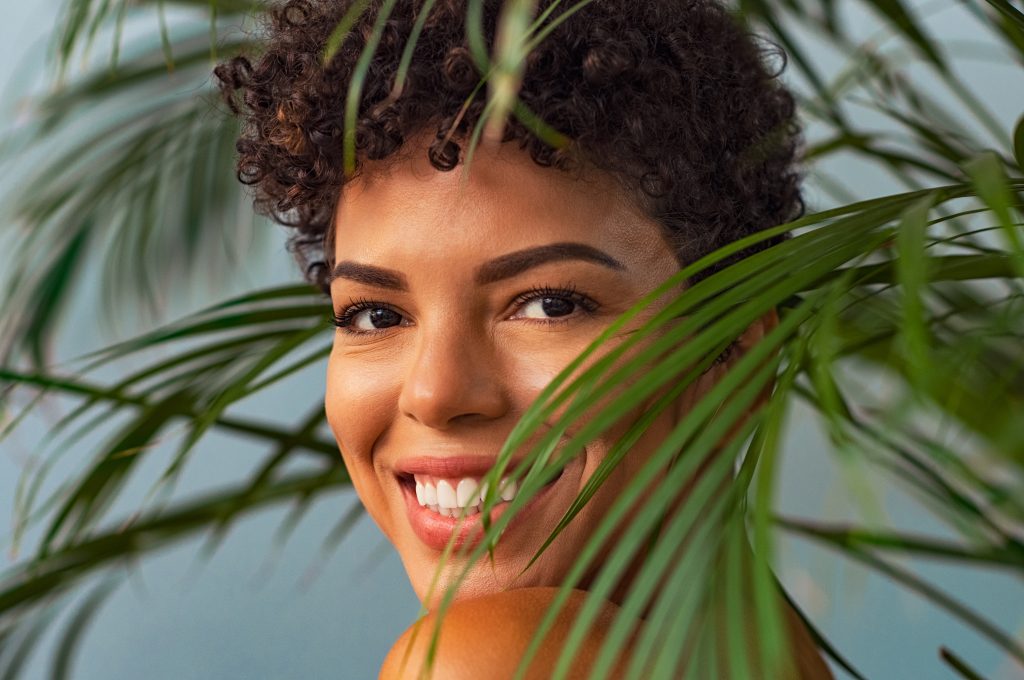 Attention, beautiful people!
Did you know all of your less-than-ideal skincare habits will eventually come back to haunt you?
We're all guilty of forgetting to put on sunscreen or falling asleep with our makeup on, but there's never a bad time to start giving your skin some extra care.
As soon as you reach your twenties, your skin's collagen production begins to decrease steadily. This is important since collagen is responsible for the supple appearance of your skin.
However, while there is nothing wrong with aging, most of us like to do it gracefully—and this requires the protection of skin's health.
The fact that we should take time to care for ourselves should no longer be deemed a luxury; instead, it's a necessity for various reasons. You can refer to this guide if you're not sure how to put together a skincare routine (no judgment here) or if you want to brush up on the basics.
Skincare Basics for Beginners
Great skin is not just a question of genetics; in fact, your daily activities significantly impact the face you see in the mirror.
According to the product reviews you read or the dermatologists you contact, there are a surprising number of different ideas on anything from how to moisturize your skin to how to protect yourself from the sun.
Last but not least, skincare is a matter of individual preferences. Here are some things to remember as you try to filter through all the noise. Below is a list of six essential skincare steps that you should never miss in your daily skincare routine.
Cleansing
Toning
Exfoliating
Vitamin C Serum
Moisturizing
SPF
Step One: Cleanse
Throughout the day, from the minute you wake up to the moment you fall asleep, your skin takes a serious blow. The skin ages due to exposure to damaging UV rays and pollutants. With all of the environmental stressors that your skin is exposed to every day, a cleansing routine that includes both morning and night gentle cleansing is essential. Choose a mild moisturizing cleanser with a creamy texture that melts onto the skin and gently cleanses makeup and trapped pollutants while leaving the skin feeling silky, smooth and hydrated. For oily and acne prone skin, find a cleanser that has salicylic acid. Check out Skin Loft's Clarifying cleanser that is tough on dirt and bacteria but gentle enough for most sensitive skin.
Step Two: Toning
You've probably seen them in the skincare aisle at your local drugstore – the small bottles containing clear or slightly colored liquid. Generally, most people underestimate the importance of a decent facial toner. But did you know that if you don't use a good toner, your entire skincare routine suffers? Toners can help you maintain a healthy pH balance in your skin, making it less prone to clogged pores and inflammation. Using a toner before applying your moisturizer and other skincare products can help ensure that your skin is ready to absorb them.
Step Three: Exfoliate
Exfoliation is the best way to get rid of dead skin cells and improve your skin's appearance, making it look more radiant. Exfoliation removes the outermost layer of skin cells, allowing any treatment or chemical to penetrate deeper into the skin and be more effective as a result. However, don't exfoliate everyday. You should do it a few times a week as part of your skincare regimen, depending on your skin type. Exfoliating twice or three times a week can help those with oily skin. However, if you have very dry skin, you may only need to exfoliate once every seven days. Check out Skin Loft's Revitalizing Exfoliating pads.
Step Four: Apply Serum
There is much benefits in adding Serum to your basic skincare regimen. There are night serums that can help reverse the signs of premature aging and morning serums that help protect your skin against photoaging while brightening your skin and giving it a nice glow. With the right serum, you can protect your skin against photoaging by providing antioxidant protection, reducing hyperpigmentation and appearance of lines and wrinkles by increasing collagen production. Check out Skin Loft's Vita CE Morning Serum which contains Vitamin C and E with Ferulic acid for superior protection and visible results.
Step Five: Moisturizer
Keep your skin moisturized. Even if you have oily skin, you should not skip this step. Why? Rather than making your skin greasy, moisturizers are designed to keep it hydrated. It becomes more important to use a decent moisturizer as we age since our skin loses its ability to retain water. On top of that, invest in HydraFacial, a four-step procedure beginning with exfoliation and cleansing—followed by extraction and hydration.
Step Six: SPF
If you only have time to complete one of these five stages, this is it. Anti-aging treatments won't work if your skin isn't protected from the sun. Sunscreen is universally regarded as the most important step of the skincare regimen. Wearing sunscreen can reduce the risk of skin cancer, fine lines, and wrinkles. Even correcting skin texture and reducing the appearance of pores can be achieved with it. Choose a sunscreen with an SPF of 30 or higher, and use it as your final step in your skincare routine every day (even on cloudy days). If you use Skin Loft's HA Physical Tinted SPF 44, it features a moisturizing base with Hyaluronic Acid so you can skip your moisturizer.
Keeping it Simple
We recommend a Six-step regimen for beginners, but you may add or subtract things from this routine to suit your needs if you have specific skin concerns. Consider using a spot treatment if you're having skin problems such as acne. Regardless of the situation, these six essential stages of a great skincare practice should remain constant. Maintaining a simple skincare regimen will keep your skin from becoming exhausted and irritated by too many products.
Additional Tip: Get Monthly Professional Facials
Monthly facials might be a terrific addition when it comes to keeping your skin fresh and healthy. Like other aspects of your skincare routine, nothing you can do at home matches expert attention. Contact a Skin Loft medical spa if you're interested in facial treatments but can't figure out which one is best for your skin's specific needs. Our medical spa is located in Midtown NYC at 57 West 57th Street.
---