Summer Skin is Made in the Winter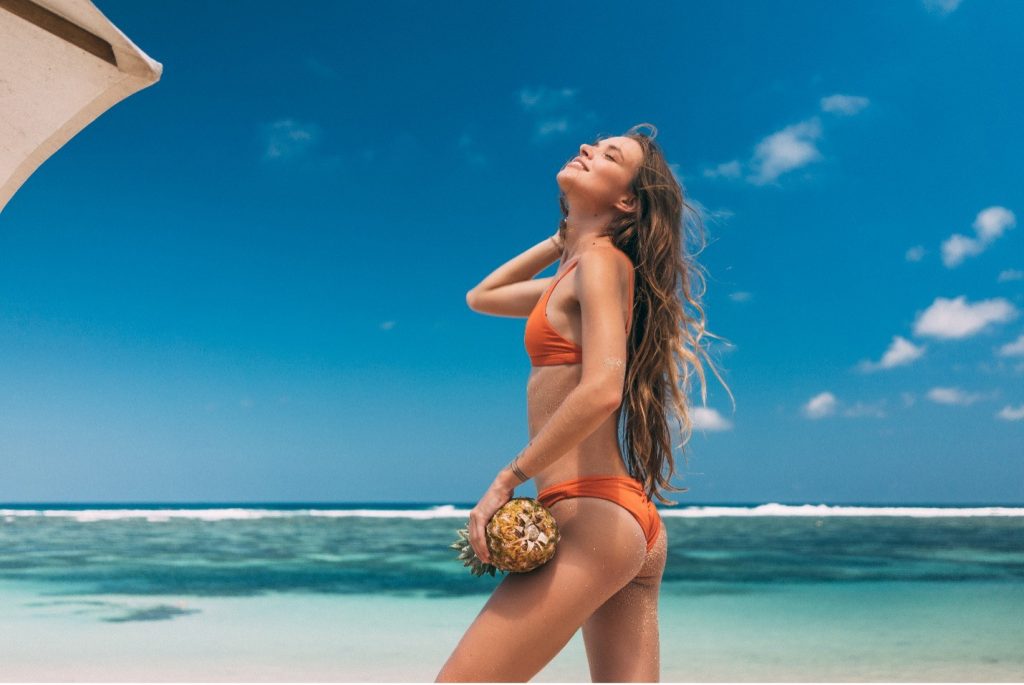 They say that the summer skin is made in the winter.
Those freezing temperatures can be particularly brutal on the skin, especially if your water intake isn't high enough. It isn't unusual for our hydration levels to also take a hit as we become lazier. This can take a toll on our skin as it tries to play catch-up in winter. The truth, however, is that winter can be the perfect time for our skin to recover.
Let's explore some of the best skin care treatments to consider during the winter months.
If you are tired of constantly shaving your hair for those summer months, you may want to look into laser hair removal. It is a common procedure that works by applying a highly concentrated light into the hair follicles.
The light rays are converted into heat energy that destroys the follicle. Laser hair removal is particularly effective because it can remove unwanted hair from the face, leg, chin, underarm, and other areas of the body.
It can selectively target dark, coarse areas without damaging the surrounding skin. More importantly, laser hair removal is extremely fast. Larger areas such as the back or legs may take up to an hour for complete hair removal. Most patients will experience permanent hair loss after a few sessions.
Radiofrequency (RF) skin tightening is a non-invasive method of tightening the skin and reducing fat. It works by sending low-energy radiation to the dermis. The resulting heat can stimulate collagen production, help clear out wrinkles and sagging skin, and reduce any unwanted fat and cellulite. In most cases, RF is safe and effective treating mild signs of aging. It has been approved by the FDA for managing the appearance of wrinkles.
But how does RF stimulate the production of collagen? Scientists believe that RF causes the body to release heat-shock proteins, which leads to the creation of collagen fibers. Radiofrequency skin tightening should take no more than an hour and is relatively painless.
RF therapy can be used for help with the following:
Reverse signs of sun damage
Wrinkles and fine lines
Face slimming
Face and body contouring
Chemical peels are effective at removing skin imperfections, such as acne, scars, wrinkles, and fine lines. The VI Peels Skin Loft offers are for every skin type, and you will notice an improvement in texture and the tone of your skin with one peel. There are four different peels including VI Original, VI Advanced, VI Precision Plus, and VI Purify Precision Plus.
VI Original is a highly effective first-time peel that is compatible with all types of skins and ages (ideal for ages 20 and above). The peel is specifically designed to create supple-looking skin with noticeable better complexion and texture. The peel is a great way to safely rejuvenate and reset the skin.
VI Advanced is a targeted formula designed for mature clients (over 40 years old) to vigorously reverse the signs of aging. The unique formulation goes deep into the skin to increase the production of collagen and stimulate cell turnover rate. As a result, the peel clears out deep-set wrinkles and fine lines, and also contributes to skin firmness.
VI Precision Plus is a comprehensive peel that combats hyperpigmentation and reduces melanogenesis (the production of melanin). This rapidly increases cell turnover and creates a more even skin tone, leaving your skin looking brighter and healthier in as little as 7 days.
VI Purify Precision Plus is a two-in-one peel that targets pigmentation and active acne symptoms. This peel purges dead skin cells and any stubborn oil to unclog congested pores and clear acne breakouts. It also fades post-acne scars and treats uneven skin tone to reveal a more uniform and smoother complexion.
Intense Pulsed Light Therapy (IPL)
Intense pulse therapy uses broadband light to improve imperfections in the skin without the need for invasive procedures. It can treat sun spots, age spots, rosacea, and more. Each treatment plan can take anywhere from 30 minutes to one hour depending on the patient's circumstances.
In most cases, the aesthetician will clean and dry the patient's face and cover their eyes with a protective shield. A handheld device will be passed over the skin, delivering intense light that penetrates the skin's layers. Intense pulse light therapy is relatively painless and does not require the use of injections or anesthetics.
The light energy is converted to heat, which allows the body to get rid of unwanted cells. The reason why IPL is superior to laser, in that, it can send out more than one wavelength of pulsating light to treat a range of skin conditions in one session. IPL also helps even out the skin tone, leaving it looking younger.
Some of the most popular systems used in New York City are SmoothGlo and Photofractional by Lumenis. Skin Loft Medical Spa are the first certified provider of SmoothGlo in NYC.
Intense pulse light therapy is effective at treating the following skin conditions:
Acne
Sun spots
Age spots
Broken blood vessels
Brown spots Dark spots
Fine wrinkles
Freckles
Scars
Rosacea
Unwanted hair
These non-invasive, non-surgical solutions can effectively reverse the signs of aging and repair skin damage. In the span of a few sessions, your skin will look youthful with markedly better results and you can get back to what you were doing with almost no downtime.
SmoothGlo Treatment is the combination of two highly effective solutions that produce a younger looking skin. The first phase involves the use of StellarM22™ IPL (Intense Pulsed Light) to increase the skin's hydration levels and clear out red and brown lesions. The second phase is the use of RF Microneedling to improve the skin's texture, overall volume, and contour.
SmoothGlo results are immediate and 3-4 continuous sessions can reverse the signs of aging.
Skin ResurFX is a specially designed treatment that is tailored to an individual's goals and requirements. It is highly effective at reversing the signs of aging and produces actionable results against deep-set fine lines to improve the skin texture and overall skin appearance. The fractional skin rejuvenation laser yields visible results in the skin.
RF Microneedling applies radiofrequency waves to increase the skin's response to the microneedling session by heating it. The heat goes deep into the skin layers to boost the production of elastin and collagen. Combining both treatments can effectively make the skin look younger, brighter, and tighter.
Wrapping Up – Take Control of Your Skin Today!
The winter months give us a chance to treat skin conditions that could become worse during the summer months. At Skin Loft Medical Spa, we have a wide range of non-surgical skin treatments available to help you get one step closer to your results and get your skin glowing in time for summer.
Book your consultation with our aestheticians today to discuss the most effective skin treatments that are applicable for your skin type.
Skin Loft
57 W 57th St, Suite #1701, New York, NY 10019
(212) 231-7770
---