The Essential Vitamins and Nutrients in a Myers' Cocktail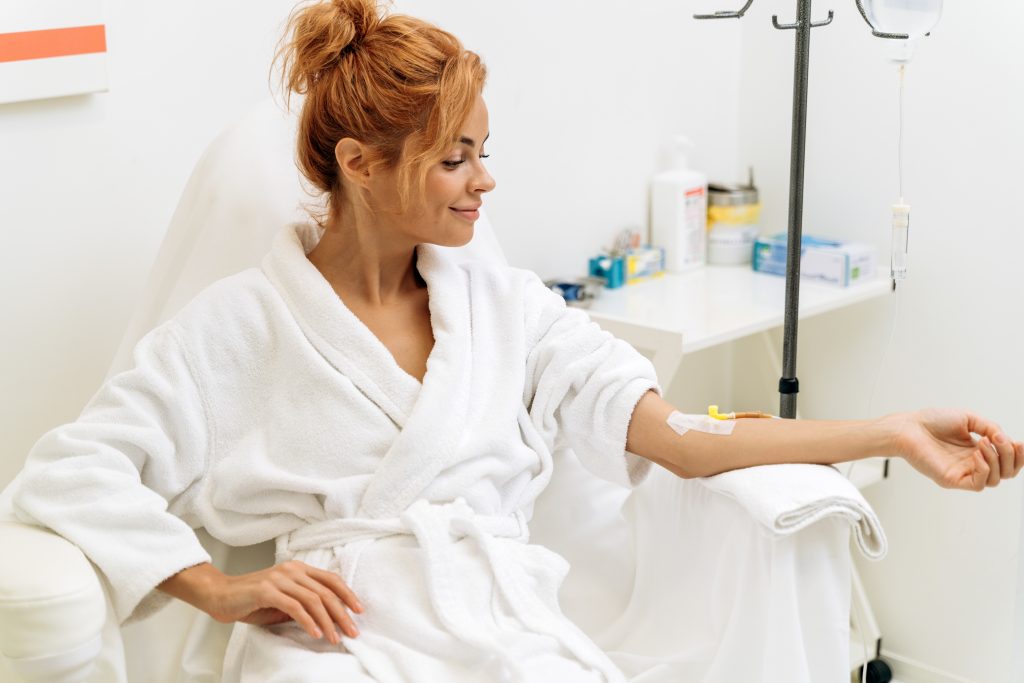 Do you have a vitamin or any other kind of nutritional deficiency?
Unfortunately, an increasing number of Americans are now struggling with vitamin deficiencies. Vitamins and other essential nutrients are critical elements of a healthy lifestyle. As their deficiencies become more common, intravenous therapies like the Myers' Cocktail also become more prevalent.
Let's discuss how a Myers' Cocktail can help in the context of skincare.
What is a Myers' Cocktail?
A Myers' Cocktail is a form of intravenous therapy in which skin professionals give patients infusions of vitamins and other nutrients. Intravenous therapies involve the injection and administration of fluids directly into a patient's bloodstream.
Is a Myers' Cocktail Safe for You?
Before you go to a med spa and get a Myers' Cocktail infusion, make sure you know if it's safe for you. Intravenous therapies like a Myers' Cocktail can cause harm to specific groups of people. You should consult about the side effects of this treatment with a Doctor or a medical professional before getting it.
Nutrients in a Myers' Cocktail
Myers' Cocktails are known for having various vitamins and nutrients in them. The main nutrients are listed below.
A Myers' Cocktail contains multiple B vitamins. These vitamins are essential components of your wellbeing. They play a significant role in improving your health, increasing your energy levels, and stimulating cell growth.
A Myers' Cocktail also contains some concentration of calcium. You've probably been told that calcium strengthens your bones all your life, which is true. However, calcium also helps improve your cardiovascular and muscular health. It also protects your skin from UV rays.
Vitamin C is arguably the most beneficial component in a Myers' Cocktail, in terms of skincare. Skin professionals suggest that vitamin C helps rejuvenate the skin by hydrating, brightening, and lifting it.
A Myers' Cocktail also contains Magnesium, which helps treat acne. It also balances your hormones and blood sugar levels, effectively keeping your body in good shape.
Want to know more about how you can benefit from a Myer's Cocktail infusion, schedule an appointment with us today. Skin Loft is the one-stop solution to all the skin treatments and wellness you need. We have a team of highly skilled and experienced medical and skin professionals that provide the reliable skincare services you're looking for.
If you live in Manhattan or nearby regions like Brooklyn or Queens, you should pay a visit to our med spa.
---