Wedding Special: Getting Ready for Your Special Day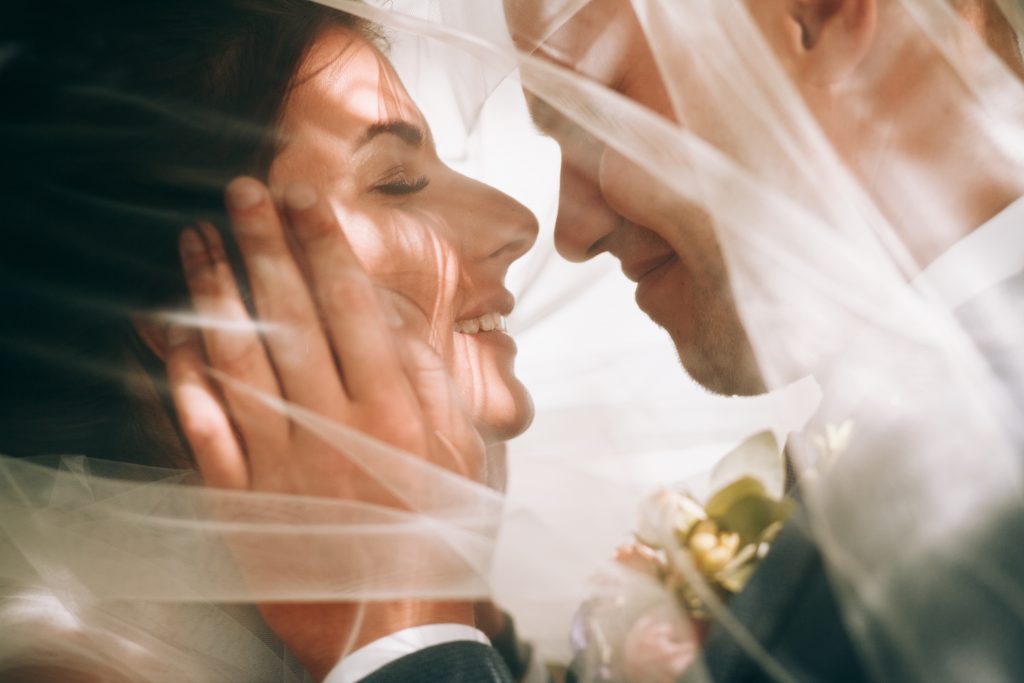 Are you getting married? Congratulations! It is sure to be a wonderful day!
Now that you're in your groom or bride mode, it's time to continually browse Pinterest for ideas and plan everything about the wedding, even though you still have months to prepare. Like everybody else, we know you must be thinking about what can go wrong—worrying about the possibility of rain or shedding some weight and fitting into the perfect attire.
Weddings are filled with expectations, hopes, dreams, and pressures. The closer the big day gets, the more nervous you become about how your skin will look. You need to understand that nothing can guarantee beautiful skin on any day, let alone your wedding day, but you can take steps to improve your chances of reaching that goal. The most important thing is maintaining a healthy lifestyle, which can be easier if you pair it with medical-grade treatments.
What Can You Do To Look Your Best on Wedding Day?
There's nothing a bride or groom wouldn't want to try in the quest for flawless skin. Ask any skin care expert, and they will tell you that the key to maintaining brightness is consistent skincare and professional treatments.
Today, such treatments combine a hands-on approach with cutting-edge technology, making them ideal for your "special day." While this is true, it may not be easy to navigate through the available options. Therefore, we have come to the rescue to weigh in on everything you need to know about pre-wedding treatments.
If You Have Stubborn Fat…
Weddings can cause jitters for everyone, and jumping straight into a keto or crash diet will only add to your anxiety—and this is where Legend Pro Body Toning Treatment comes in. The treatment uses ultra-thin electrodes to heat deep layers of skin by eliminating stubborn fat from the body while tightening your skin at the same time. The results? Better body contouring and a more refined cellular look. Treatments using TriPollar technology are simple and astonishingly effective, providing body contouring, skin tightening, cellulite reduction, as well as long-lasting effects following a series of treatments, all without the need for surgery or downtime.
Furthermore, this machine is also perfect in tightening and lifting saggy skin in the face, reducing wrinkles and fine lines due to premature aging – resulting in new, smoother, firmer, and more toned skin layers.
If You Have Hairy Skin…
Laser Hair Removal, the most desirable cosmetic trend that delivers complete hair removal from head to toe, changes how brides obtain smooth, velvety skin on their big day. Pre-wedding beauty preparation is often approached from the neck up; however, if you're committed to keeping your underarms and legs as smooth and bump-free as possible while staying miles away from bumpy shaving and messy waxing, THIS IS IT!
If You Want to Improve Tone, Texture, and Volume…
For all the brides and grooms-to-be out there dealing with irregular skin texture, tone, and volume—this is the treatment of choice to complete your pre-wedding beauty prep. In a series of treatments, SmoothGlo tackles the three most visible signs of aging: tone, texture, and volume. The StellarM22TM IPL (Intense Pulsed Light) is used to even out skin tone and eradicate both brown and red lesions. The treatment is followed by RF Microneedling to enhance the skin's texture, shape, and volume.
If You Want to Tackle Unwanted Pigmentation…
Do you want to know if there's a way to remove unwanted pigmentation, acne scars, fine line and wrinkles before the wedding day? We've got you covered. Photofractional is a full skin rejuvenation solution that employs two different Lumenis® rejuvenation technologies to tackle unwanted pigmentation. IPL (Intense Pulsed Light) and the ResurFX fractional laser stimulate collagen production and new elastin fibers, resulting in a more youthful appearance. This treatment also addresses acne and surgical scars as well as skin aging problems such as sunspots, uneven texture, vascular lesions, and skin tone in the same session.
If You Want to Get Rid of Acne Scars or Skin Texture…
If there's a treatment that can help you get rid of scars, reduce fine lines and wrinkles, and tighten your skin with the least amount of discomfort and downtime possible before your wedding, this is it. ResurFX is a professionally designed treatment that targets acne and surgical scars and the early stages of aging, resulting in visible improvements in fine lines, skin texture, and overall skin look over time. In simple words, it is a fractional skin rejuvenation treatment that provides outstanding results for a smoother, younger, healthier, and more radiant skin appearance.
On top of that, you can also consider RF Microneedling. The treatment combines the powerful benefits of Microneedling and radiofrequency. Microneedling creates micro channels to control micro-wounds, promoting healthy skin regeneration. It helps to reduce the appearance of fine lines and wrinkles, acne scars, scars from injury, and scars from surgery. Radiofrequency waves, on the other hand, heat the skin and increase the skin's response to the Microneedling by activating the healing processes using RF-assisted ultra-thin electrodes to ablate the epidermis thermally. By allowing the heat to penetrate deeper layers of the skin, it further helps boost collagen and elastin production.
If You Want to Treat Fine Lines and Wrinkles…
Botox injections are a rapid and painless approach to eliminating fine lines and wrinkles for three to four months. It works by inhibiting muscles, such as those in the forehead, from moving, thus, preventing the skin from creases and wrinkles from developing. Additionally, Botox may treat excessive sweating in the underarm region, known as hyperhidrosis. The additional heat penetrates deeper layers of the skin, stimulating collagen and elastin formation.
Finally, the sooner you start, the more treatment options you will have to prepare your skin for the big day.
As You Get Closer To The Wedding Day…
Along with targeted treatments, you may want to consider a laser treatment plan in your pre-wedding skin regimen. Depending upon the issue you want to eradicate, whether it's acne scars, hyperpigmentation, unwanted hair, wide pores, or merely dullness – Laser Facials have the power to improve your skin complexion significantly after multiple sessions done regularly.
Protect Your Skin from Sun Damage
Medical treatments and cosmetic procedures can increase sensitivity to the sun, increasing your risk of sunburn. Use sunscreen with an SPF of 40 or higher to provide UVA and UVB protection. If you have sensitive skin, you may wish to consult your healthcare team for recommendations on sun protection. No matter which sunscreen you use, make sure to reapply it every two hours or even more frequently. If you're planning to keep your wedding stressors at bay with swimming or working out, reapply it whenever needed.
Get your hands on Skin Loft's HA Physical Tinted SPF 44 or Physical Sunscreen SPF 47.
Developed with Titanium Dioxide and Zinc Oxide to give physical protection, the Physical Sunscreen SPF 47 applies on top of the skin to deflect and scatter harmful ultraviolet radiation. This is an excellent choice for delicate skin types and skin that has recently undergone a surgical operation.
A transparent, universal tint suitable for most skin types, HA Physical Tinted SPF 44 is a water-resistant physical sunscreen with a hydrating base and a sheer, universal tint. It is a chemical-free alternative to traditional sun protection, suitable for even the most delicate skin types, especially those recovering from cosmetic procedures.
The Final Cut
Like yourself, everyone wishes to look back on their wedding album with fond memories and not regret the uneven skin texture and complexion that could have been prevented with professional treatments. With your wedding day coming up, now is the time to take good care of your skin for a smoother brighter complexion, perfect for your special day.
---