Why Should You Invest In Your Skincare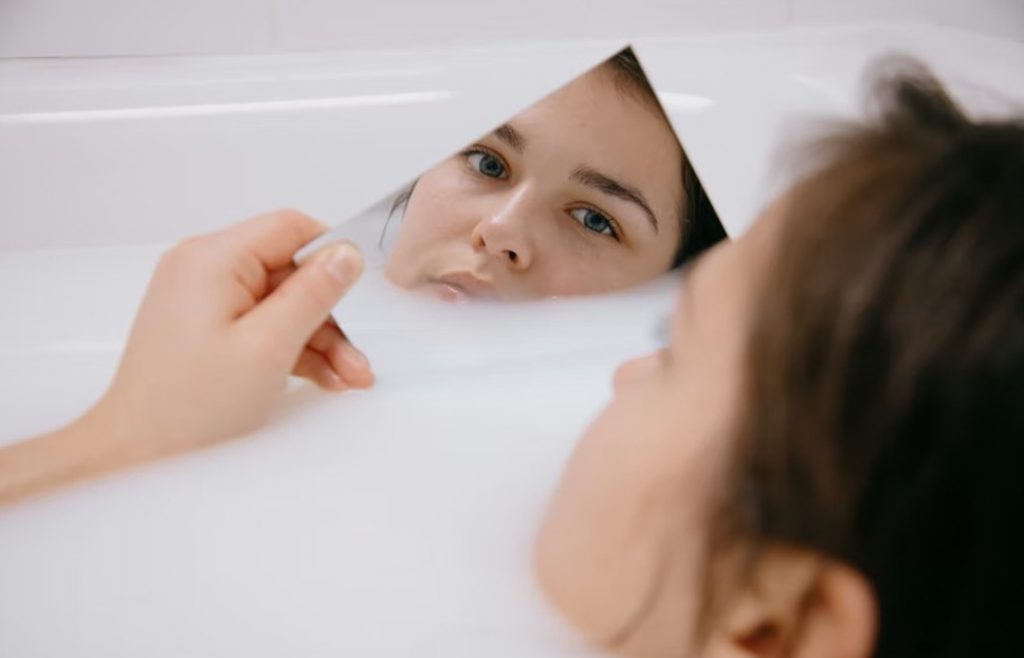 Social media, notably on TikTok and Instagram, is overcrowded with cosmetic trends; however, for young individuals—aka Gen Z—cosmetics isn't, or is no longer the primary focus when it comes to beauty. For them, it's not about hiding up anymore; it's about authenticity, which makes the skincare counter the center of attention for this demographic.
Even if you're not a Gen Z-er who believes that makeup is essential and wouldn't leave home without it—you need to understand that makeup alone is not the way to ensure that you look your best.
To make things easier for you, below, we've answered the questions you really want to know the answers to. Stay with us till the end for a bonus tip.
Why Should You Invest in Skincare
Ladies and Gentlemen, pay attention! All of your less-than-ideal skincare practices will eventually come back to haunt you. Unfortunately, we're all guilty of forgetting to put on sunscreen or falling asleep with our makeup on after a night out.
Still, there's never a bad time to start investing in some extra TLC. As soon as you reach your twenties, your skin's collagen synthesis decreases. This is critical since collagen is responsible for the overall suppleness. Although there is nothing wrong with appearing older, most of us like to do it gracefully.
Most individuals don't mind spending a lot of money on shoes, clothing, and bags to look stylish, but they forget about the one thing they wear every day: their skin. Taking care of your skin is on par with the importance of going to the gym regularly and eating well to look and feel good – skin is no different, and you must invest in excellent skincare, which includes regular visits to a skincare professional.
The Right Time to Invest in Skincare
The fact is that there isn't one moment in your life that defines whether or not you're "ready" to make a significant investment in high-quality skincare products. In fact, you can never be too late to join in on the celebration. Medical aestheticians, dermatologists, and even skincare enthusiasts agree that the 'magic number' is twenty.
Yes, establishing a thorough skincare regimen in your twenties may help prevent deeper wrinkles. Still, it's never too late to start caring for your skin. However, if you've long passed your 20th birthday, don't worry. The idea is to develop a skincare routine, no matter your age.
Bonus Tip for Skincare Investment:
Try Laser Skin Treatments and Other Treatments Available At Med Spa
Planning to repair or restore damaged skin to slow down the aging process? Surprisingly, complimenting your home skin regimen with laser and other skin rejuvenating treatments available at med spas will provide more dramatic results. Check out Skin Loft's medical spa treatments here.  It's not only about looking good; it's also about feeling good when it comes to having healthy skin. On the other hand, the skin is unique and requires a customized care plan to keep it smooth, moisturized, and youthful. It might take a lot of trial and error to determine which topical or medical treatments are the most effective for your skin. Therefore, taking guidance from a medical esthetician might benefit your skincare journey.
DON'T Invest in Everything That Comes Your Way
While wandering through a cosmetics shop, it's easy to be sucked into purchasing that incredibly costly jar of 'Crème De La Whatever' that has Gold Flakes in it. Someone behind the counter says to you, "Kim Kardashian uses this product" or "This is how Jennifer Lopez, at the age of 52, manages to appear like she is in her 30s."
This, along with all of the advertisements you see all around you, makes it difficult not to jump in and try it out; after all, if Kim Kardashian and Jennifer Lopez use it, it must be fantastic… Right? Not necessarily. How can you know whether or not this individual skincare product will genuinely perform as advertised or will have the same result for you? Remember that each skin is different and what works for one may cause a breakout or allergic reaction to another.
The same goes with laser skin treatments or light therapy treatments; some of them can only be used for particular skin types. So always have your skin assessment done by a professional to ensure that anything you are putting on your skin will not result in any adverse reaction. Doing so will also mean you can get professional recommendations on what treatments are best for your skin type.
The Final Cut
To conclude, you do not need to spend a lot of money or adhere to a strict 10-step procedure to get – and maintain – young, glowing skin for the long term. The reality of the matter is that when it comes to skincare products, it is not about how many weapons you have in your armory but rather about how effective those weapons are.
Try to make the most out of your investment by making wise purchases that actually make a difference. On top of that, don't forget to check out Skin Loft's game-changing skin treatments and skincare product line designed by experienced medical aesthetic providers.
---