Here's Why Laser Hair Removal is Worth the Investment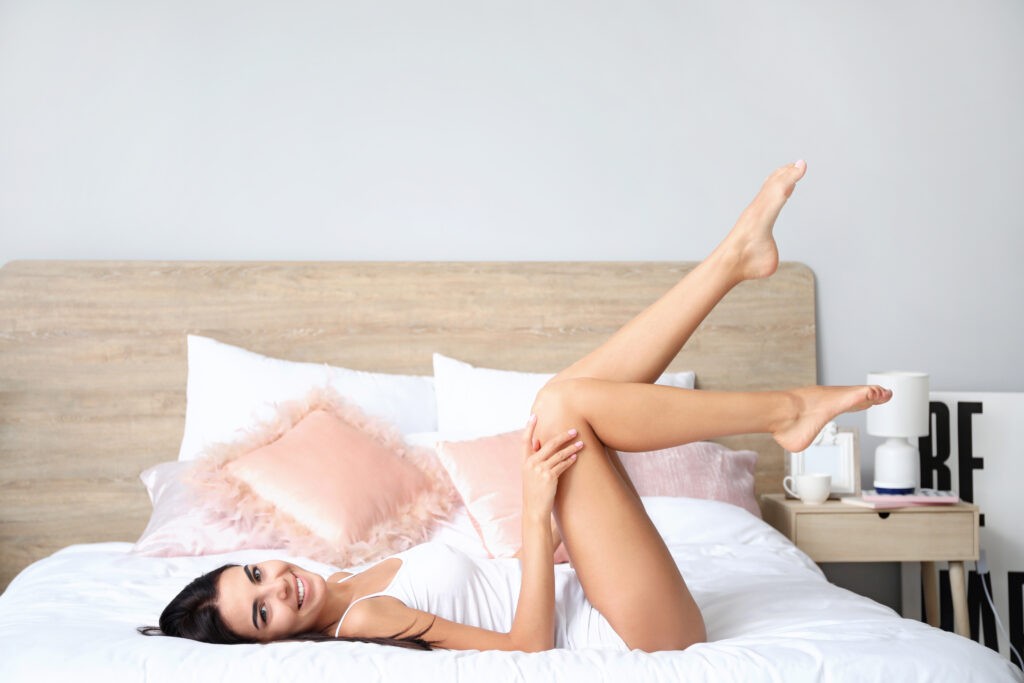 When it comes to getting rid of body hair, the truth is that you have tons of options—and you should consider all of them before making a choice.
You can shave body hair quickly, but your hair will regrow in a few days. Hair removal creams remove hair in minutes, but they have an unpleasant odor. In simple words: it stinks. Waxing or sugaring is another method that pulls the hair from the root. It is a painful treatment that irritates the skin when the hair grows back, even though hair does not regrow for weeks.
Electrolysis, for example, is a more long-term solution. A tiny wire is inserted into the hair follicle under the skin's surface. The hair root is destroyed when an electric current passes down the wire to the bottom of the follicle. You're right if you think it's painful.
How Does Laser Hair Removal Work?
Laser Hair Removal is the best hair removal procedure that damages the hair follicle and restricts hair growth permanently. By concentrating on the pigment cells in the hair follicle, the laser completely detects the hair. It burns down to the hair follicle and root once the melanin in the hair is targeted.
After a few sessions, you may be able to ditch your razor and cancel your waxing appointments. However, before you book your first session, keep the following in mind.
The After Effects
The look of the treated area differs from person-to-person, based on the client's skin type and the treatment provided. There may be some redness and swelling, but this should go away after a few hours. The treatment areas will have lesser growth after each treatment. Additional precautions, such as reduced sun exposure and protection, may be recommended by your physician.
How Laser Hair Removal Will Save You Money in Long Run?
Women remove unwanted body hair for approximately 55 years using procedures such as shaving, waxing, and depilatory creams. An average hair removal treatment in the US costs around $22, making the total lifetime investment for females who remove hair using the following procedures $10,207. That's HUGE!
While you might get a manicure or facial without wasting time thinking, Laser Hair Removal is one of those aesthetic procedures that you should think about before committing to, mostly due to one major reason: the cost.
At Skin Loft, the laser treatment is not a luxury; it's an investment. With an array of services available, we're one of the most affordable Boutique Medical Spa in New York City, with individual hair removal treatment and area packages including, The Bare Minimum, All the Essentials, Half Body, and The Body of Your Dreams. Services range from about $75 to $149 for small to larger areas like the ears, chin, and lips to roughly $2700 for full-body.
So, do you realize that you can save up to $7,507 by choosing Skin Loft for your laser hair removal treatment?
Some More Reasons to Invest in Laser Hair Removal
Laser hair removal technology in New York has improved to the point where you can get long-term results without having to go through all that pain. Even after the price breakdown, if you aren't sure it's worth it, here are some more reasons to try laser hair removal.
Removes Hair Without Any Pain
Even without anesthetic cream, most patients find this treatment to be painless. Unlike plucking or waxing, which pulls the hair from the root of your skin, or shaving, which risks accidentally cutting your skin, laser treatment is both safe and painless.
The heat from the laser is prevented by a cooling component, which keeps you comfortable and soothes your skin. Following your doctor's instructions decreases your chance of experiencing side effects.
If you shave off the visible section of the hair, it means that the smooth skin will only last a day or two before the hair grows again. Laser hair removal is your best choice if you want to keep your skin smooth forever.
Eliminates the Growth of Ingrown Hair
Harsh hair removal procedures cause ingrown hairs, which grow sideways under the skin, resulting in irritation and bumps on the skin's surface.
Ingrown hairs are difficult to get rid of, even with the various procedures like plucking, and they usually regrow as fast as you remove them. They may become infected if they are not carefully removed.
The ability to treat ingrown hairs is one of the most significant benefits of laser hair removal. Laser hair removal treatment can stop hair growth at the base and cure ingrown hairs without the risk of infection or recurrence.
Restores Your Confidence
Laser hair removal might help you restore your confidence. Remember the time when you were excited to wear your summer dress until you noticed your legs were a little scratchy? The boost in confidence you feel when you get the smooth skin you've always dreamed of is worth it.
Get ready for any season without having to worry about razor burn or bumps ruining your style. Say goodbye to razor cuts and monthly waxing appointments for good now that the laser is your new best friend.
Skin Loft Boutique Medical Spa
Skin Loft is a Boutique Medical Spa in Midtown Manhattan, New York City. We aim to provide high-quality Medical Aesthetic procedures supported by knowledge, careful assessment, and expertise.
To start your journey to hair-free, irritant-free skin, get in touch with Skin Loft Med Spa's laser hair removal specialists today! We are located in the heart of Manhattan, NY, close to shopping centers, restaurants, Central Park, and major subway stations.
We can't wait for you to try our personalized services to keep your skin looking young, healthy, and vibrant. Your future skin will thank you for it!
---