Physical Vs Chemical Exfoliants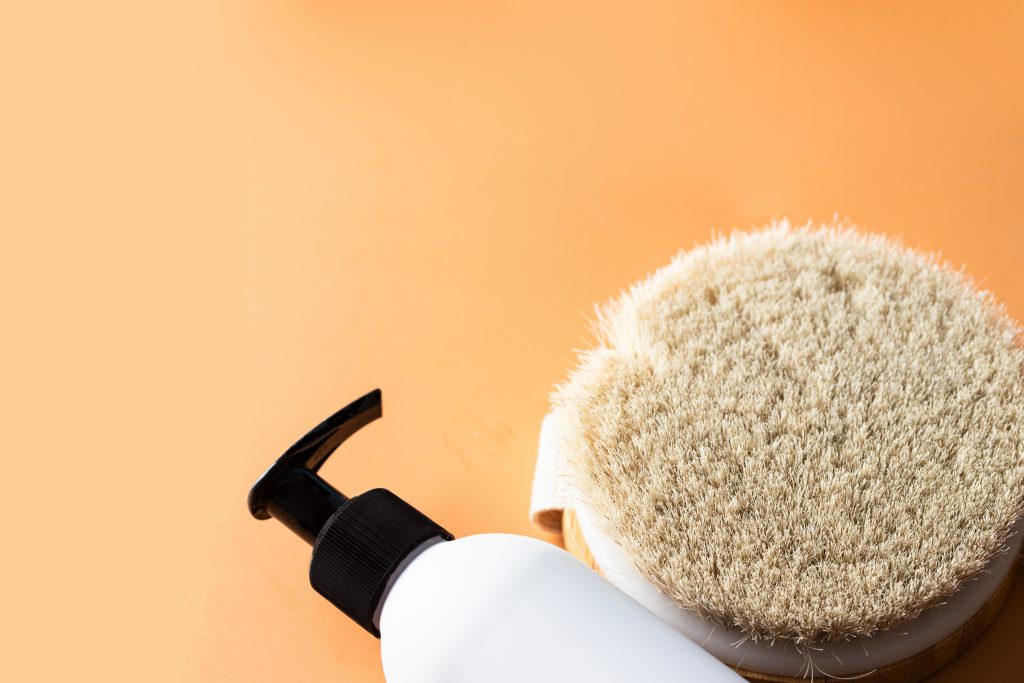 Skin Exfoliation Matters: Physical Vs Chemical Exfoliants. Which One Is Right For You?
When it comes to developing healthy skincare habits, properly washing your skin and using a broad-spectrum sunscreen regularly are essential. However, exfoliation can be the unsung star of every skincare regimen. Why? While your skin sheds typically dead cells, it cannot permanently remove all of them simultaneously. This natural process becomes slower with time — and that's where an exfoliator comes in.
How Exfoliation Makes a Difference On Your Skin?
As we get older, it takes longer for our skin to remove dead cells from its surfaces. However, if you let those dead cells sit and gather for an extended time, you might develop a slew of skin-related issues, including blocked pores, dullness, more noticeable wrinkles, and flaky patches, to name a few.
This might make it much more difficult for all of your skincare products to penetrate into your skin, making them less effective as a result. The boom line is to invest in proper Exfoliants that result in a smoother, brighter complexion, which allows for a smoother, deeper application of skincare products and cosmetics.
Types of Over-The-Counter Exfoliants
When it comes to exfoliation, which removes dead skin cells from the skin's outermost surface, you may use two methods: You can exfoliate your skin by physically scraping away the dead skin cells using face brushes, microdermabrasion, washcloths, and grain-based Exfoliants but keep in mind that this is not applicable to all skin types. Chemical exfoliation is another option involving chemical solutions that remove dead skin cells.
Physical Vs. Chemical Exfoliators – Which One Is For You?
When the pandemic hit, you weren't the only one who felt a stronger need to scrub your face more intensely: NPD Research discovered that 40 percent of regular skincare consumers in the United States are using more products now than they were a year ago—and that "basic care" products such as cleansers, serums, or exfoliators have seen the most significant increase in demand.
Practically, this makes sense; wearing a mask may trap germs and sweat on the skin, and exfoliating can help clear clogged pores, so it seems logical to combine the two. However, there is also the psychological aspect at play. While we scrub the skin surface and fight a ferocious struggle against sneaky bacteria, something is captivating about peeling away the bale-worn upper layer of our skin to expose the new, "fresh" layer underneath.
However, even the best-laid plans may go horribly wrong because you can always overdo it. Using abrasive scrubs may be harmful to your skin, particularly if you have dry, sensitive or acne-prone skin.
Recently, we've been speaking poetically about the dangers of doing so. Even though using a decent scrub on our face seems like it has to be effective, the long-term harm that you may do to your skin that is not immediately visible is rather
problematic.
With exfoliation, there's a delicate balance between chemical and heavy-handed techniques. Exfoliation done too aggressively may result in redness, irritation, and hyperpigmentation. As
Physical exfoliation is contraindicated most specially for clients with acne as it may further
irritate the skin and could spread out P. Acne bacteria.
medical aestheticians, we've seen severe exfoliation blunders, and we try our best to advise individuals to take their hands off their faces.
What to Look For in Chemical Exfoliants
As with other cosmetic products, skin type plays a significant role. The best exfoliator for oily skin is different from the one formulated for dry, combination, and sensitive—you get the gist.With so many over-the-counter exfoliators claiming to be the next big thing and contradicting how-to advice, it may be difficult to know where to begin, what products to use, and how to exfoliate your face and body the most effective way. Like always, we've got you covered in this too.
If You Have Dry Skin…
If you have dry skin, stay away from products containing high concentrations of alcohol. You want to use Exfoliants with moisturizing components such as Cucumis Sativus (Cucumber) Fruit Extract and Aloe Barbadensis Leaf Extract. Since your skin is naturally dry, only exfoliate once or twice a week, followed by a thick over-the-counter moisturizer to lock in the moisture.
If You Have Oily Skin…
Oily skin has a greater tolerance for exfoliation; therefore, you may exfoliate up to 2-3 times each week, depending on the product. Look for products with active ingredients such as Glycolic Acid, Salicylic Acid, and Lactic Acid. Still, moisturize after exfoliation, but don't go overboard with the moisturizing. Skin irritation and redness might occur if you over-dry your skin, which is not recommended. In the worst-case scenario, you may accidentally encourage higher oil production due to your body's response to being too dry.
If You Have Normal Skin…
Normal skin has the most over-the-counter options. Physical Exfoliants, those with granular sugar, crushed apricot pits, walnut shells, and mild doses of acids may do more harm than good. If you still can't keep your hands off the fruity fragrance, start gently and see how much your skin can withstand. However, if your utmost priority is maintaining the skin barrier, go for chemical Exfoliants with hydrating ingredients.
If You Have Combination Skin…
If your T-zone is oily, but the cheek area seems dry, you're team combination skin. Concentrate the bulk of your exfoliation efforts on your T-zone by exfoliating 2-3 times a week. Following exfoliation, apply a thick layer of moisturizer to the dry skin parts and a thin layer to the oily skin sections, alternating between the two.
Skin Loft's Revitalizing Pads Weekly Exfoliator
A gentle microchemical peel is delivered by pre-absorbed pads formulated with a unique combination of Salicylic acid 2 percent; Glycolic acid 5 percent, and Lactic acid 5 percent. These acids work together to exfoliate and heal acne while preventing future breakouts, leaving skin cleaner, clearer, and blemish-free. Helps to reduce acne-related redness and irritation by utilizing a botanical complex that includes Yeast, Horse Chestnut (Horse Chestnut Extract), Licorice (Licorice Root Extract), Olive (Olive Leaf Extract), Ivy (Ivy Leaf Extract), Burdock (Burdock Root Extract), and Clary Sage (Clary Sage Extract). Shop here.
The Final Cut
The dream of velvety soft skin is not a dream anymore. With exfoliators, you can buff away those unwanted dead skin cells to reveal softer, more radiant skin. Whatever product you choose, stay miles away from excessive exfoliation to avoid redness and irritation. Every skin is unique, so experiment with a few different products to see what your skin can handle. Finally, please consult a medical aesthetician to see what they suggest for your particular skin type and condition.
Questions? Call (212) 231-7770.
---