Reasons To Remove That Unwanted Ink: How Does Laser Tattoo Removal Work?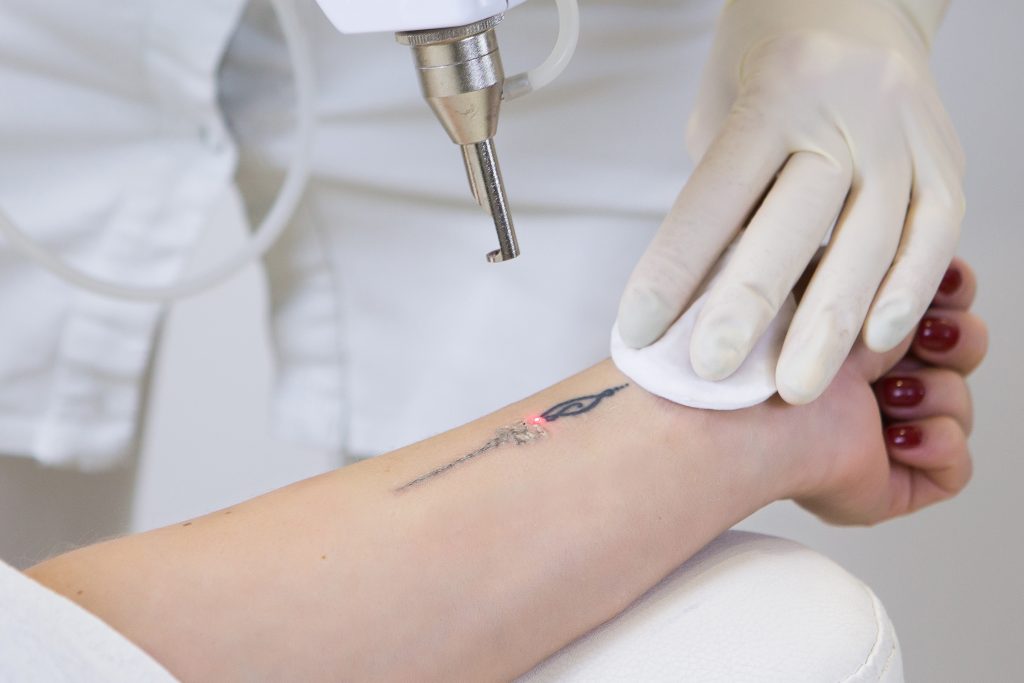 Once upon a time, you must have thought getting a tattoo was a good idea. But now, when life has taken over, you feel like it was just a mistake you wish could've vanished. You're not alone. Tattooing is an ancient art. The word tattau is derived from the Tahitian language and means 'to mark.' An estimate showed that nearly 27% of the millennials in America have a tattoo. And while the trend of getting tattoos is on the rise, so too is the number of people seeking to remove them, according to the American Society of Dermatological Surgery.
Keep reading to learn everything you need to know about the tattoo removal process offered by MedSpas in New York. But first, why do people want 'the mark' to be removed, anyway? Dive in to learn why people like to remove unwanted ink from their skin.
Getting Rid of the Memory of Whatever You're Trying to Forget
Many people get their significant others' names tattooed on their bodies to celebrate the togetherness they thought would last forever. When they part ways, the tattoo they once adored for sentimental reasons becomes a constant reminder of what went wrong or the one who got away. We're here to help you remove that unwanted ink in just a few sessions when you're ready to move on!
Sometimes it might just feel like the tattoo isn't fashionable and relevant anymore or doesn't suit your current lifestyle and personality. Maybe you put your trust in a newbie tattoo artist who should probably look into a different career. A sloppy work of 'art' or a misspelled word that made you rather embarrassed than proud of your new tattoo is the perfect reason to get rid of one!
If your tattoo that looked great at 16 doesn't look good now at 47 because of sagging, distortion, stretching, blurry blobs, or other reasons, we're just a call away! While removing your tattoo, you can also get skin rejuvenation treatments at our med spa in New York to eliminate pesky fine lines, sagging, and other signs of aging.
Want to Get Rid of Unwanted Ink? Laser Tattoo Removal is the Answer to All Your Tattooed Problems!
At Skin Loft, we use lasers to heat the ink beneath the skin using concentrated bursts of energy from laser beams that break the ink into much smaller particles that the body's immune system can naturally eliminate.
Depending on the depth of the pigment, certain colors, placement, size, and age of the tattoo, different frequencies and number of sessions may be required to achieve the desired results. Here's a quick Q&A session to answer all your concerns about laser tattoo removal.
Is Laser Tattoo Removal Painful?
Some people have reported varying discomfort levels, but it's not more than getting the tattoo. Some describe the feeling as similar to rubber bands snapped against the skin. However, injecting or applying numbing creams can help you endure the pain, even in sensitive areas.
What To Expect from the Laser Tattoo Removal Procedure?
When you visit the MedSpa offering the newest generation of laser treatments for tattoo removal, our trained technicians will give you protective eye shields to ensure your safety and comfort. They'll then assess your skin to determine the most effective energy and wavelength for the treatment. The treatment itself comprises the use of a handpiece that activates the laser beams repeatedly over the skin's surface to target the ink you want to be removed.
M22™ Q Switched Tattoo Removal technology has enabled treatment specialists at Skin Loft to remove black, blue, and other dark tattoos effectively. The laser uses ultrashort nano-second pulses that target the ink without damaging the surrounding skin. It heats and shatters the ink into smaller fragments for the body to naturally dispense.
Does Tattoo Removal Leave Scars?
Skin professionals at Skin Loft are trained extensively, so there's a rare chance of laser tattoo removal causing scars. If the skin was scarred during the initial tattoo application, the progress you'll see with each treatment could make it more noticeable.
Following aftercare instructions and working with the experts to develop tailored solutions for skin, rejuvenation can help you not only get rid of the unwanted ink but also the unwanted acne scars, dark spots, wrinkles, fine lines, and other skin conditions.
You can book our exclusive SL signature treatments or separate sessions for RF Microneedling, ResurFX, SmoothGlo, Photofractional, Legend Pro-Lift, Hydrafacial, laser hair removal, microneedling treatment, OxyGeneo facials, laser sunspot removal, VI peels, laser vein removal, laser tattoo removal, IV vitamin infusion, Botox, under-eye fillers and other dermal fillers.
Give us a call to learn more, or schedule a consultation with us to reverse the sun damage and signs of aging with a range of skin rejuvenation treatments in midtown Manhattan, NY.
---