Legend Pro RF Body Toning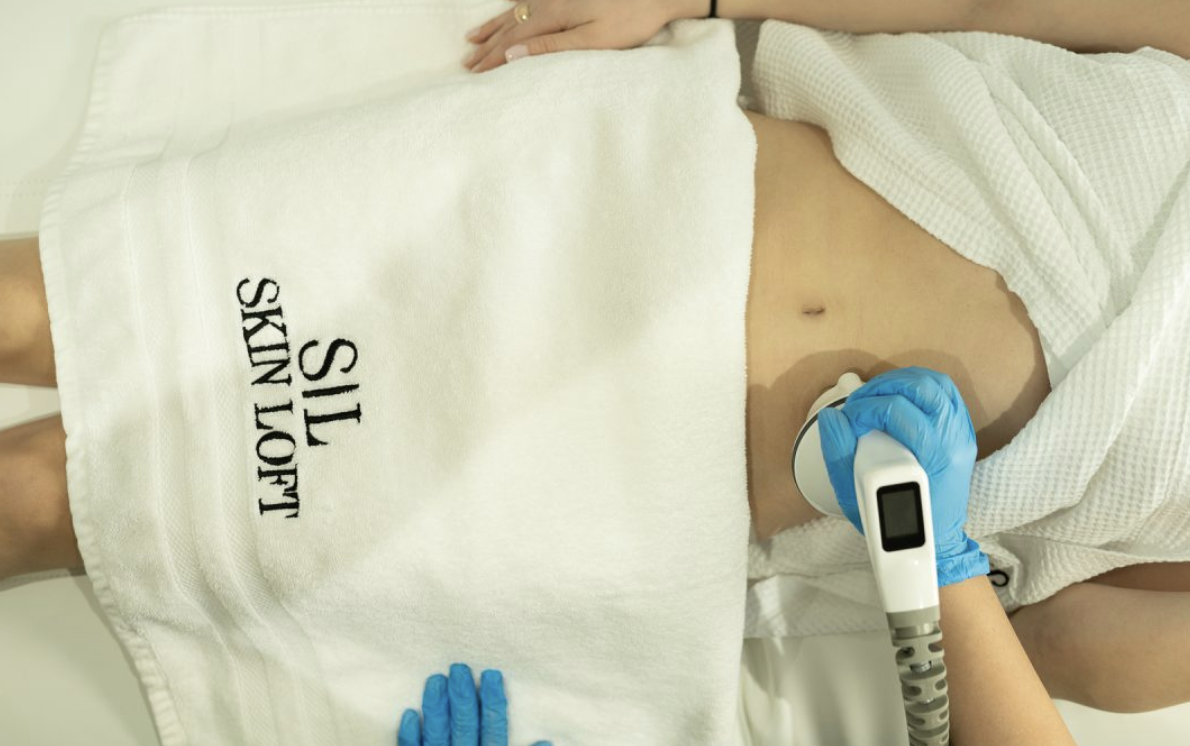 Legend Pro RF Body Toning and Contouring has been scientifically proven to tighten and rejuvenate the skin to stimulate more collagen and elastin fibers. Legend Pro RF concurrently, homogeneously, and volumetrically heats both surface (dermal) and deep (hypodermal) layers of skin, resulting in new layers that are smoother, firmer, and more toned. Each session may be tailored to the individual to target particular signs of aging or eliminate stubborn fat from the face and body.
Legend Pro RF Treatment?
Legend Pro RF Treatment is one of the most adaptable treatments available on the market that can cover big portions of the body to get greater outcomes in less time. Also, it can be concentrated on tiny, delicate, and difficult-to-reach regions of your body. The treatment is totally personalized, using technologies integrated into a single device to provide the finest possible outcomes. Compared to other non-invasive body toning treatments,  Legend Pro RF gives results almost immediately.
The Treatment

Legend Pro RF concurrently, homogeneously, and volumetrically heats both surface (dermal) and deep (hypodermal) layers of skin. Due to the high density of the targeted Legend Pro RF, it is possible to employ a minimum amount of energy, resulting in immediate and long-lasting benefits. Intense heating stimulates the development of collagen and elastin, resulting in skin that is tighter and more even in texture. Furthermore, fat heating cells have the additional benefit of speeding up metabolism and causing them to shrink, resulting in better body contouring and a more refined cellular look.
Treatments using Legend Pro RF technology are simple and astonishingly effective, providing body contouring, skin tightening, cellulite reduction, wrinkle therapy from the first session, and long-lasting effects following a series of treatments, all without the need for surgery or downtime.
What to Expect?
Every session starts with a consultation following in-depth discussions about your health, objectives, and treatment alternatives. We will arrange your first treatment when we have worked with you to determine that Legend Pro RF is the best option. Arranging treatments over your lunch break is possible since they are short and simple. Since the treatment is so gentle, we rarely need to use numbing creams during the procedure.
Although you will see instant benefits, most individuals need 4-6 treatments done on a weekly basis to get the optimum and long lasting results. On the other hand, the treatment is safe and non-invasive; there is no need to worry about aftercare. Movement and exercise are suggested immediately after the procedure to get quicker benefits. We will, of course, follow up to ensure that you are satisfied with the outcomes.
Is It Right For Me?
Legend Pro RF body toning may benefit any patient who wishes to get a smoother, firmer, and more toned body. Since it is a safe and non-invasive procedure, it might be an excellent skin contouring option for those who wish to avoid surgical procedures. Furthermore, the platform may enable genuinely customized therapy tailored to specific requirements and skin conditions. Our highly experienced treatment providers would be pleased to talk with you about your skin issues and propose a treatment plan to help you attain a toned body.
---