VI Peel is a light chemical peel that penetrates the top layer of your skin, the epidermis, to reach the dermis below. It is trademarked by Vitality Institute. The chemical peels reduce fine lines and wrinkles, acne, scarring, and other skin issues caused by sun damage or more. It is a safe and quick treatment that requires minimal downtime. It is suitable for all skin types and skin colors.
Why VI Peels?
Treats skin damaged by the sun and brightens the skin
Reduces fine lines and wrinkles
Reduces scarring
Reduces hyperpigmentation
Improves the tone, texture, and appearance of the skin
Acne and Acne Scars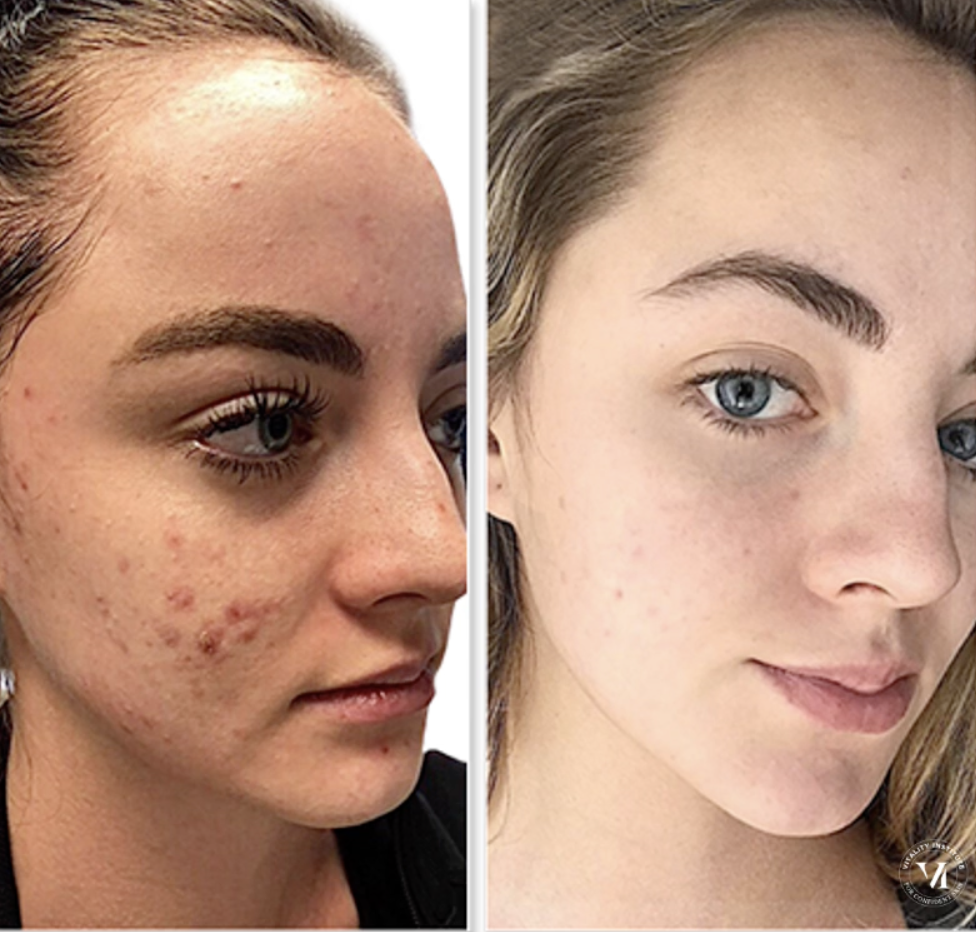 How Does It Work?
The chemicals available in the VI Peels break down the top layer of your skin cells and stimulate the body's natural healing process. The body will increase the production of collagen and elastin to heal the skin and leave it fresh, soft, and smooth.
As mentioned above, the chemicals penetrate the epidermis to reach the dermis layer. This middle layer of the skin has collagen and elastin. Collagen is an essential protein that makes cells strong and resilient. Moreover, elastin helps keep the skin flexible to regain its shape after damage easily.
INGREDIENTS
A VI Peel is made up of a blend of ingredients:
Trichloroacetic acid
Salicyclic acid
Tretinoin
Phenol
Vitamin C
The Treatment
The treatment takes around 30 minutes.
The provider will cleanse your skin to get rid of any dirt or grime.
Then the VI Peel solution is applied in two layers.
The skin will turn white after the second layer is applied, and you will feel some tingling.
Wash off the peel after 4 to 6 hours
Skin will start peeling after 3 days.
What Can I Expect After Treatment?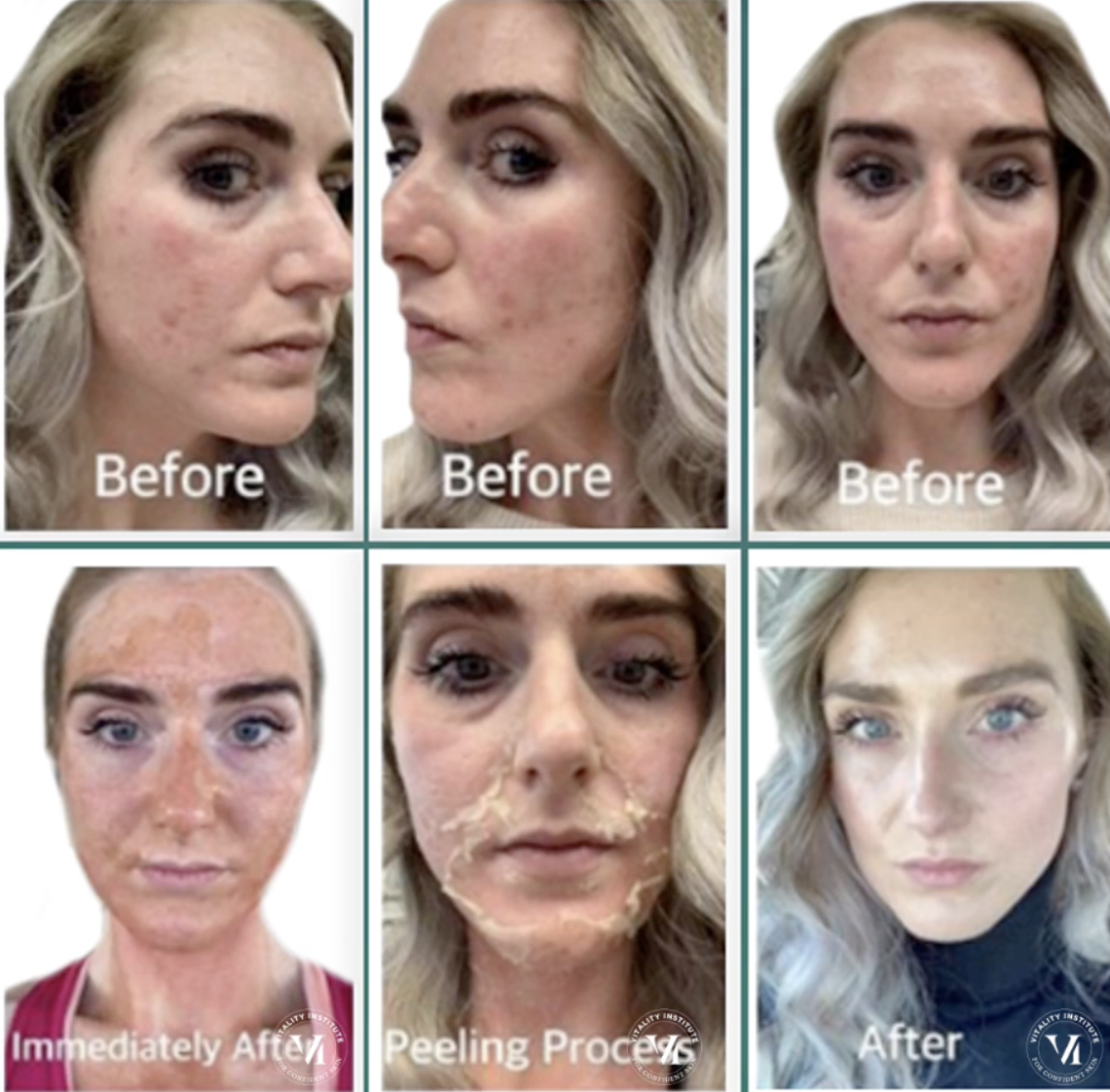 The side effects of VI Peels are very minimum. You might experience itching, drying, and discoloration, especially for dark-skinned individuals, but these symptoms dissipate after a few days and leave you with fresher and younger-looking skin.
It's best to avoid direct sunlight and apply moisturizer and lotion to keep your skin hydrated.
When Will I See The Results?
You can see the anti-aging effects and skin improvement after 3 days of the first treatment when your skin starts peeling. For more treatments, wait at least 3 to 4 weeks for continuous results. The number of treatments can vary depending on your skin type and skin issue, so consult your dermatologist.
Is It Right For Me?
According to Vitality Institute, the VI peels are suitable for all skin types and colors. Still, it is best to consult an aesthetician if such chemicals are safe for your skin and current skin issue.
VI peel has a peel for each skin concern. With custom blends targeted for each patients' needs, VI peel helps treat all skin concerns such as aging skin, active acne, acne scarring, melasma, sun damage, keratosis pilaris and much more.
---