Things about Skin Care I Wish I Knew  When I Was In My 20s/30s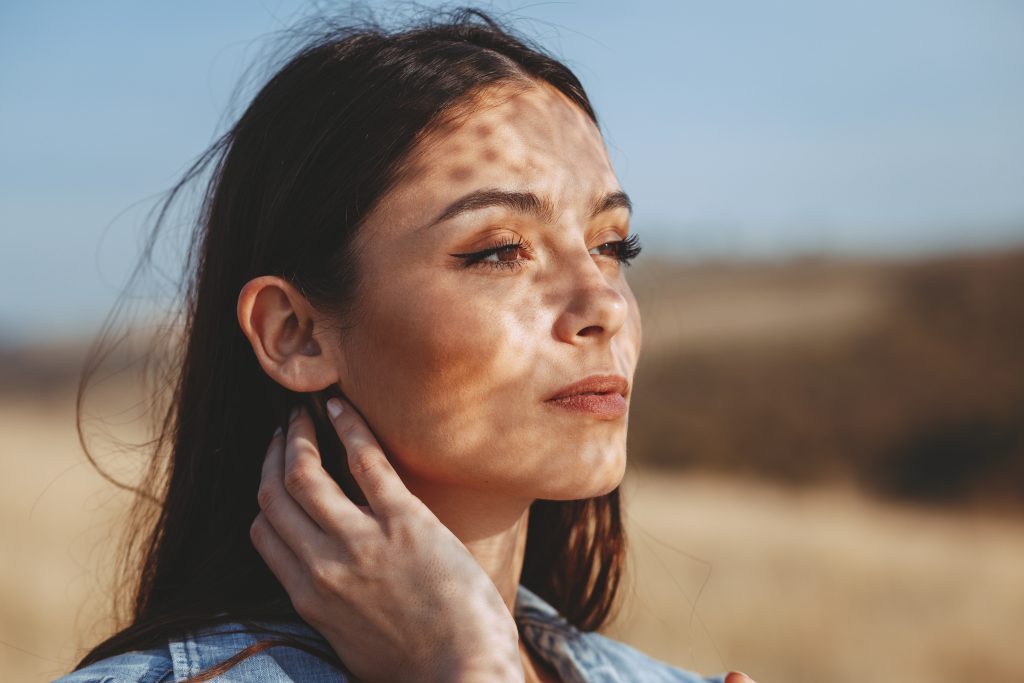 I started my skin care journey at 41 years old. My whole life, I've always thought, the skin you have is what it is – you are born with what you have, and there is nothing you can do about it to make it better, smoother or brighter. For the most part, aside from having dry skin, I didn't really have a lot of skin issues. But there were many times, I would look at my skin in the mirror and wish it was smoother, more hydrated, plumper and brighter. But I never believed there is anything anyone can do to make any real difference. I didn't believe in skincare products at all. I never believed in going to spas for facials or for skin treatments, either. I thought they were all just a waste of money.
I also thought you only go to dermatologists if you have chronic skin issues. I didn't know that there were medical aesthetic spas specializing in just enhancing your skin and treating some common skin issues. I only stumbled upon a medical spa when I started having issues with Rosacea, and my Dermatologist couldn't help me… he kept talking about laser treatments but wouldn't treat me with them. He would prescribe me different medications (both pill and topical creams), but none was helping me ease my Rosacea. If you have Rosacea, you know how itchy, painful and frustrating it can be to live with. That's when I started looking up laser treatments for Rosacea, which brought me to my first visit to a medical spa. When I started learning about all the different treatments you can do in a medical spa, as a woman hitting their 40s, facing my new reality that I am no longer as young as I used to be and that my skin is showing it, I was intrigued. That's basically how I started my skin love journey.
All of this made me realize my former 20-30 self and how wiser I am now about certain things. If I could only give one life-changing piece of advice to my younger self, it would be about skincare. It was the one thing I never paid any attention to.
Everyone wishes to live a life without regrets, and we're fully aware that it is impossible to do so. Let's be honest, a life without regrets leaves nothing for us to learn from. And while most people don't like to acknowledge it, I'm here to share the most common regrets, particularly beauty regrets.
Moisturizers are for EVERYONE!
Your skin, like your body, requires moisture to stay hydrated. Yes, many women believe that drying out their skin can help reduce oily t-zones, but the truth is that the oiliness in your skin is quite different from the natural oils found in moisturizers. Your pores go into overdrive and create more sebum when you dry out your skin. Moisturize your skin daily to keep everything under control.
As a preventative measure, using a moisturizer can help reduce or even eliminate the itching, burning, and irritation associated with Eczema and Rosacea. It can also aid in the formation of a strong moisture barrier to help keep out impurities and irritants that might otherwise aggravate sensitive, dry, and scaly skin. On top of that, if you want to help make your skin look hydrated and plump, moisturizer is your best bet.
Not All Skin Care Products Are Good For You. Some Can Cause Irritation and Allergic Reactions!
When I started using moisturizers, cleansers and toners, I started having skin reactions like redness, very dry and scaly skin, sensitivity, and even breakouts – which I was never used to. It took me a long time to realize I was allergic to the products i was using. Apparently, I was allergic to some ingredients contained in Neutrogena, a brand which is supposedly good for sensitive skin. Hmmm..not for me apparently.
So lesson learned, it's very important to know your skin, and how it reacts to different products. Don't force a product or brand on your skin just because of what that product or brand promises it will do for you. Listen to your skin – if it stings and burns and causes breakouts (sometimes not right away – mine would come out in 3-4 weeks, which made me thought it was something else), you need to stop using it.
Sun Damage is REAL!
If I were to pick one skincare product in my 20s, it has to be Sunscreen. Unfortunately, I had never used SPF before my 40s. My excuse: I don't bathe in the sun anyway. I'm mostly indoors. I only stay in the sun for a few minutes when I need to. So wearing an SPF shouldn't be necessary.
I also thought that there was no need to use SPF if it was cloudy outside. Boy, was I wrong. My uneven skin tone and the hyperpigmentation on my skin says it all. So always wear SPF even if you are staying indoors since you may still get exposure if you sit by the glass window. I love Skin Loft's SPF HA Physical Tinted SPF 44 which not only give you the protection, but with the light tint, it also provides some coverage.
Use a Good Cleanser
Use a good cleanser that removes all the dirt, oil, etc., and helps prevent breakouts, while safe enough that it won't irritate your skin and cause dryness. A sulfate and paraben-free formulation with the Salicylic Acid and skin-nourishing botanicals is ideal for a deep clean no matter your skin type. Salicylic acid penetrates the pore surface and exfoliates within the pores.
Furthermore, cleansers designed with Niacinamide have been shown to minimize redness and improve the skin's overall appearance. My favorite Skin Loft's Clarifying Cleanser with Salicylic Acid is good for any skin type, even for dry skin like me.
Make Vitamin C Serum Your New Best Friend
If I were to pick a skincare product in my 30s, I would pick Vitamin C serum. Vitamin C is widely regarded as one of the most effective anti-aging antioxidants available on the market—and is the key to preserving a smooth, even, and bright appearance.
Even though you're likely obtaining vitamin C through your food, there's no way to be certain that it's making its way to your skin. The most direct method of reaping these benefits is serums and other topical treatments. Remember that all Vitamin C is not made equal. If I were to choose one, I'd forever be friends with Skin Loft's Vitamin CE with Ferulic acid.
INVEST in Medical Facials
Regular, monthly exfoliation facials in our early twenties-thirties are best to prepare us for graceful aging. Don't get me wrong; starting facials at any time is fine. On the other hand, regular facials are best when started early as possible. Moreover, a Professional Skincare Regimen is the best way to prevent aging rather than fixing it over a long period. As we usually say, regular facials are more like maintenance as opposed to miracles. The advice I'd give my 20/30-year-old version would be to get professional facials (check out Skin Loft's HydraFacial and Oxygeneo) every month to maintain clear, tight pores and dewy skin.
Botox is NOT Scary
Many people are surprised to learn that neuro-inhibitors like Botox are best used on younger individuals. For the time being, their function is to relax the muscles that move and wrinkle the skin temporarily. It's best to start thinking about these procedures as soon as you notice scowl lines between your brows or horizontal lines across your forehead for optimum results. Botox injections temporarily ease or prevent wrinkles from deepening, and in some cases, they remove them entirely.
I've always thought that Botox drastically changes your look or makes you look like a different person. It doesn't. I wish I knew this sooner. When done properly (not overdone or done by experienced providers), Botox can give you an enhanced natural fresh look.
STOP Shaving and Stop Wasting $$$ on Waxing
I've lived with hair on my legs and underarms and even on my nose and around my lips. I've always shaved them or plucked them (very time-consuming) and thought I had to live with them for the rest of my life. I've also tried creams, and nothing works or lasts. Touching my legs 2-3 days after shaving was not pleasant. Then I tried laser hair removal and I was shocked with the difference it made even after just one treatment. I can really say that Laser Hair Removal was a game changer for me.
FINAL THOUGHTS
Finally, I learned that I was missing out on all the advancements in skincare and anti-aging and all the new technology on laser treatments and other Skin Rejuvenation treatments all these years; beautiful skin is truly for everyone.
During your twenties, your skin is in its best condition. Once you go through puberty, your hormones are at their lowest. However, by the time you're in your 30s, you really have to start taking care of your skin. You need to accept that "exercise" and "diet" are just not enough to keep your skin looking young and healthy. As with any other habit, you must put preventative skincare into practice and commit to it.
Get a head start on the aging process if you're in your 30s. There is no way to avoid wrinkles, black patches, and a strange texture from appearing, if you wait until they start showing. Luckily, science has advanced over the years. Treatments like Laser Sunspot Removal, Oxygeneo Superfacial, VI Peel Precision Plus, RF Microneedling, IPL, ResurFX, SmoothGlo, Photofractional and Wrinkle Reduction make it possible to reverse or slow down the effects of aging.
Even the most fortunate of us are guilty of taking the good things in our lives for granted, and we only realize it when it's too late. "You don't know what you've got until it's gone" is a cliché that most people can relate with, whether it refers to a failing relationship or, in our case, the smooth, wrinkle-free skin. So, what would YOU do differently if you could go back in time?
By Lennie S.
---