What Is Your Skin Type? Here's How To Tell and Care For It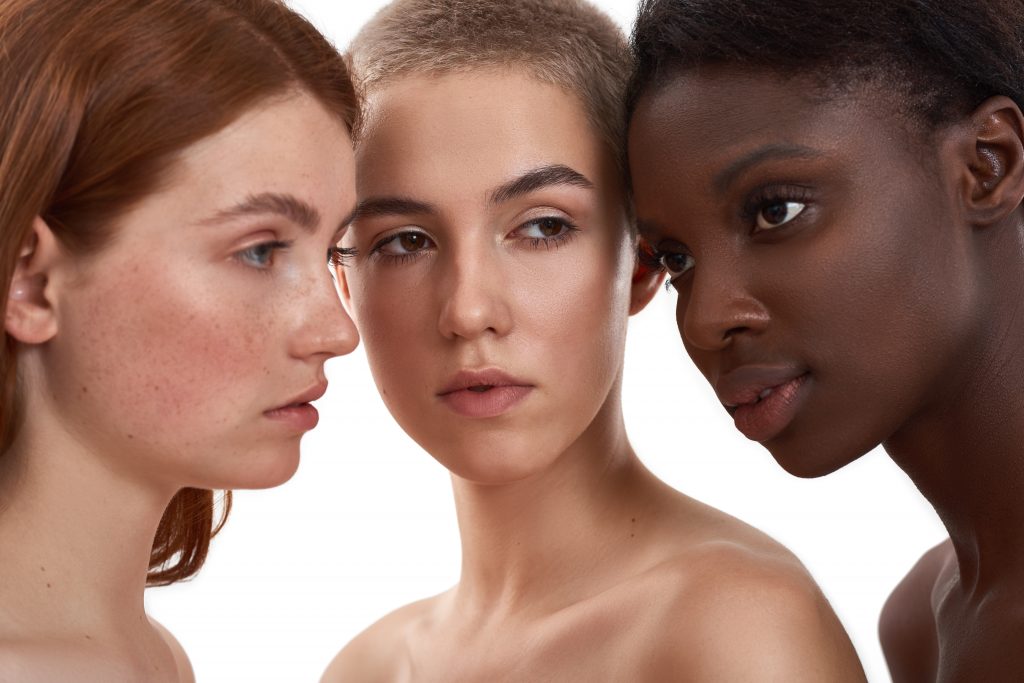 Have you been shelling out the big bucks on a new skincare regimen only to end up wondering why on earth isn't it working? Well, there's a chance you might be using the wrong skincare products for your skin type.
Skincare is a science and an art. However, we don't want you to feel intimidated because you can learn how to get it right over time. The trick to caring for your skin is knowing it and then finding the right products that suit your skin while helping combat the skin concerns rather than causing more problems. Keep reading to learn a thing or two about the different skin types and ways to identify and care for yours.
Skin Type 101
If you're among the lucky few who don't experience frequent breakouts, first of all, congratulations, you're very lucky! Chances are, your skin doesn't react negatively to weather changes or new products. Additionally, you don't need to blot oil or moisturize your face all day long. Your skin is likely firm, with minimal wrinkles or fine lines.
Most people with this skin type experience no dryness, sensitivity, or oiliness; therefore, their skin easily tolerates most ingredients. If you've got normal skin, feel free to experiment with new moisturizers, cleansers, serums, masks, and beauty products until you find the one that works best.
If you're no stranger to mattifying powders and blotting sheets, and your skin is always shining, you've definitely got oily skin. You might find that skincare and makeup products often don't stay put like you'd like them to. On the bright side, oily skin means fewer wrinkles!
However, you should avoid petroleum, mineral oil, and alcohol-based products. Try out clay masks, chemical exfoliants, and oil-free moisturizers. Products labeled non-comedogenic are your best friends as they don't tend to clog up the pores but avoid things like over-washing the face. This is because it could dry out the pores, leading to increased oil production.
Dehydration and dryness are practically two separate concerns with similar symptoms. If your skin lacks oil, it will be sensitive, flaky, cracked, and itchy. Chronic conditions or environmental factors usually cause dryness. On the other hand, dehydration is when the skin doesn't retain enough moisture and feels tight. It may appear papery or show fine lines when pinched together.
You should try to seal in moisture if you've got dry skin. Apply a rich moisturizer frequently after baths, hand washing, and at different times every day. Avoid harsh products with lots of fragrance and citrus oils to help heal. For dehydrated skin, water-based products are recommended because oil-based ones can cause more harm than good. Don't forget to drink lots of water every day!
If you think your skin doesn't fit any 'particular' skin type, chances are it's combination. Your skin might be oily in some areas and dry in others—most people with combination skin experience oily T-zones, with the rest of the face being normal or dry. Avoid using products not suitable for dry and oily skin. The name of the game for combination skin is balance. You need to use balancing creams and toners to even out the skin and isolate problem areas with spot treatments.
Sensitivity can result from environmental factors, allergies, or genetics. Dry or injured skin is also prone to reacting, so it could also be a symptom of skin disorders such as eczema, rosacea, or allergic contact dermatitis. If your skin burns, itches, becomes ruddy or flushed easily, and can tolerate only mild skincare products, it means it's sensitive.
Be very careful when choosing skincare or cosmetic products, and avoid irritants like antibacterial or alcohol-based ingredients or products with fragrances. Use products with minimal additives and seek those with anti-inflammatory, calming, or healing properties.
Sometimes, even if your skin isn't sensitive, using the wrong products or getting the wrong procedures done could cause it to become sensitized. It could lead to breakouts, increased premature aging signs, and irritation.
Skin specialists at Skin Loft can help you meet your beauty goals that best suits your skin type with personalized treatment plans, including minimally invasive cosmetic procedures. We also offer a range of skincare products, along with skin rejuvenation treatments, in our med spa in Midtown Manhattan.
New Yorkers can book a free consultation with us to learn more about our RF Microneedling, ResurFX, Smooth Glo, Photofractional, Legend Pro-Lift, hydrafacial, laser hair removal, microneedling treatment, oxygeneo facial, under-eye fillers, sun spot removal laser, peel facials, laser vein removal, laser tattoo removal, IV vitamin infusion, and botox services, offered exclusively at our medspa in New York.
Don't let lifeless, dull skin keep you from putting your best face forward. Enroll yourself in the Skin Loft membership club to get the pampering, relaxation, and skin rejuvenation started.
---